"KUWTK" might be coming to an end soon. But, the drama and catfights between the sisters are far from over. On Thursday's episode, things got really awkward between Kendall, 24, and Kylie, 23, after the two got into a heated (physical) argument on their way back to the Palm Springs house.
Given how a certain degree of tension was piling up between the sisters, and Kourtney having opened up about feeling ganged up on; Kris was really looking forward to that family reunion to ease out the tensions between the girls.
"Part of my job is to make sure that the girls are getting along right now," said Kourtney on the episode. "I'm a firm believer that if there's a problem and if there's tension amongst people, we have to get together and have some quality family time. So, I think it's time to go to Palm Springs and spend some time together in everybody's happy place," she added.
But, the weekend was off to a rocky start. In what was supposed to be a family reunion to ease things out between the sisters, another catty brawl broke between Kendall and Kylie. From bickering over how everyone bows down to her little sister (Kylie) to getting mad at Kourtney for having lent a dress to Kylie that she wanted to wear, Kendall wasn't in the best of moods. The vibes picked off, and the house felt really weird as Kendall and Kylie argued even before they hit the town that evening.
"Oh, like you deserved the outfit more?" Kylie demanded, in what seemed like the start to an ugly face-off between the sisters. "Whatever, you're a hater, you're not going to ruin my f---ing night. I'm having a good time," she added.
"You ruined my f---ing night," Kendall shot back adding. "So I can do whatever the f--- I want to."
Later that evening, another violent altercation broke out between the sisters post-dinner on their way back from a drag show. While Corey and Kylie joined Kendall in one Escalade, while Kris, Kourtney, Kim, and Khloé left off in another car to the Palm Springs house. This time, the argument erupted after Kylie refused point-blank to drop Kendall to her place.
"Why would I drop you home, Kendall?" she said. "I'm not going to go through the city to drop you home."
"Corey, I'm not getting in a f---ing random Escalade by myself," Kendall remarked, rather shocked. "No one promised to take you home!" Kylie argued. "Why would I drive you over the hill?"
Things reached a whole new level as Kendall yelled at Kylie for shoving her heel "into my f---ing neck," while Kylie claimed Kendall had "slapped" her. In the midst of the chaos, Kendall accused Corey of cursing at her. "This man is wild," she said over the phone. "He really just said 'f--- you' to me."
The episode came to a halt after Kendall was dropped off at a gas station and the other car came to pick her up.
"I will never speak to Kylie ever again," sobbed Kendall, visibly mad at the makeup mogul. Khloe sided with Kendall when the supermodel suggested that Corey made things hard for her.
On the other hand, Kylie texted her sisters and shared her side of the story. You guys know I'm a sane person," Kim read aloud. "Kendall said, 'Will you drop me off?' and I said, 'No, I never agreed to that.' Kendall's been in a badass mood all f---ing day. That s--- was crazy."
In separate confessionals, Kylie and Kendall shared their side of the story.
"All I remember Corey doing is trying to break us up. I don't really feel like this fight is about Corey. I feel like this is between me and Kendall, and I know Corey wants the best for both of us," said Kylie. "We're both very upset. I think there was a lot of miscommunication because she thought I was going to take her all the way to Beverly Hills home, and I just never agreed to that, so. Things just got very out of hand," she added.
Kendall, for her part, felt extremely "disrespected" by what had happened.
"I don't think I ever would have thought either of them was capable of taking it to that level with me, especially because I was just kind of chilling and asked a simple question," she said. "I just didn't ever see it needing to get to that point, and I already know Kylie is going to downplay the situation and make it seem like she did nothing wrong."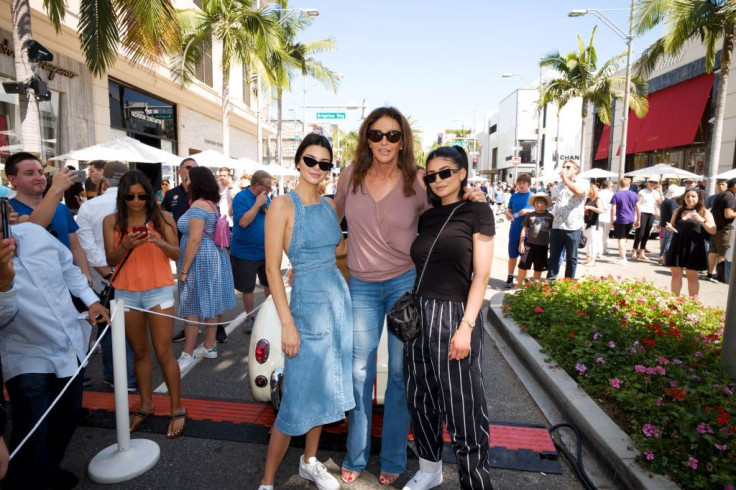 © 2023 Latin Times. All rights reserved. Do not reproduce without permission.