Are Kim Kardashian and Kanye West's marriage almost over? While it's certain that there has been cracks in the rapper and the reality star's relationship, the couple dodged divorce on multiple occasions in the past. But, if credible sources are anything to go by, it's perhaps likely for Kardashian to cut chords legally with her husband -- all thanks to West's bipolar disorder, anti-abortion stance, and troubling Tweets.
"Kim has the whole divorce planned out," said an insider to a media outlet. "But she's waiting for him to get through his latest episode," added the source. Not too long ago, amid West's unlikely bid for president at a July event opened a can of worms.
The 43-year-old rapper who seemed teary-eyed all through the speech, made a slew of sweeping statements that included drawing comparisons between MIL Kris Jenner and Kim Jong-Un, an impending divorce from his wife, and how he and Kardashian almost aborted their oldest child, North West. "I almost killed my daughter," said West at the rally. "No more Plan B, Plan A," he added, while opening up about his battles with mental health.
Fast forward to now, and West seemed to have touched about the abortion topic, yet again. In a candid chat with Nick Cannon, the rapper alleged that his biggest achievement of all time was to be able to be "still being sensitive enough to cry at the idea of aborting my daughter."
Earlier last week West was temporarily banned (On Wednesday) from posting on Twitter for sharing private information about "Forbes" editor Randall. The explosive post was hidden by the social networking platform, while the rapper's posting rights were disabled until he removed the post from his profile. Soon after, when the ban was lifted, West set tongues wagging, and sparked alarm with another disturbing post on Friday. This time around, the post centered around being murdered.
"NORTHY I AM GOING TO WAR AND PUTTING MY LIFE ON THE LINE AND IF I AM MURDERED DON'T EVER LET WHITE MEDIA TELL YOU I WASNT A GOOD MAN," West tweeted, adding, "WHEN PEOPLE THREATEN TO TAKE YOU OUT OF MY LIFE JUST KNOW I LOVE YOU."
The spokespersons for Kardashian and West are yet to comment, but an insider drop details to a medi outlet. While things pretty much went haywire between Kardashian and West, divorce was apparently never an option in July. Kardashian never really cared too much about West's presidential bid, as she's always been focused on the well-being of her kids and his "stability". But, Kardashian has begun to feel powerless, given the rapper's online antics.
"Kim had zero clue that he was going to tweet anything. None whatsoever. And she saw the tweets and was like, 'Seriously? Again?" said a source to PEOPLE, as per a recent report.
"She wants to be a supportive partner, she's doing everything she can do to support him. But he has to support himself. He has to take care of his own health. She can't force-feed him medication. She can't make him do anything he doesn't want to do," added the source.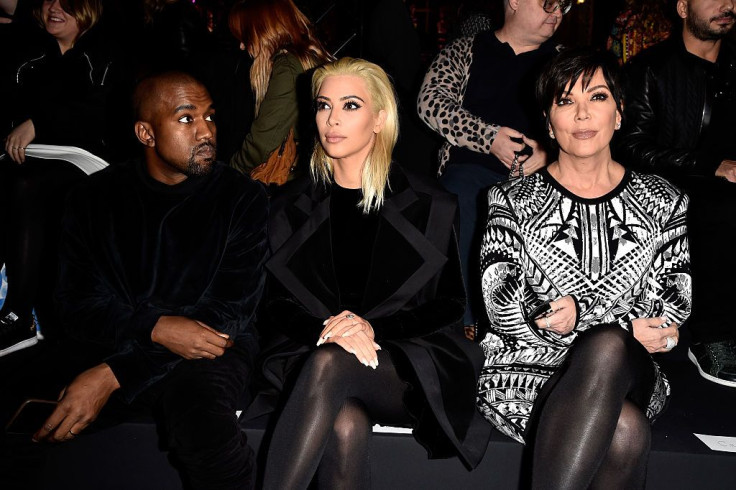 © 2023 Latin Times. All rights reserved. Do not reproduce without permission.