U.S. President Donald Trump's ex-wife Ivana Trump recently made shady remarks concerning POTUS's current wife, Melania.
When asked during an interview if she discusses Melania during his conversation with Trump, she bluntly said that she doesn't like to get involved with any of his "ex-wives."
Yes, she did indeed address Melania as one of Donald's "ex-wives."
"I speak directly to Mr. President. I don't get involved with his ex-wives or his private life," Ivana said during a British talk show recently, when asked she was asked if she talks to Melania.
The show host tried to emphasize Ivana that Melania and Donald Trump are very much married at the moment but she did not care to correct herself. She went on to indicate that Melania is not a great First Lady and even added that "she's very quiet and doesn't go to too many places."
Ivana and Donald Trump divorced in 1992 and they both have three kids – Ivanka, Eric and Donald Trump Jr. She has told publicly many times that she and speaks to Donald Trump frequently and most of their conversations are around their children and other political issues.
The former Mrs. Trump, Ivana, is 71-years-old.
Melania and Donald Trump have been under the scanner ever since the First Lady's friend-turned-foe, Stephanie Winston Wolkoff's memoir "Melania and Me" hit the bookshelves.
"Donald got arm candy. Melania got two dynamic decades. She was a young model, she didn't have success yet. She met Donald, she married, she became an American citizen, they had a son and ten years after that she's the first lady of the United States," Winston Wolkoff said during an interview recently. "I do believe it was a magic moment, and I also believe it was a made-for-TV moment."
In her memoir, the author has discussed some intricate details about Melania's relationship with her husband and his First Daughter, Ivanka. It also details how the author was ousted by the Trump Administration following a federal investigation into the funds for the presidential inauguration ceremony.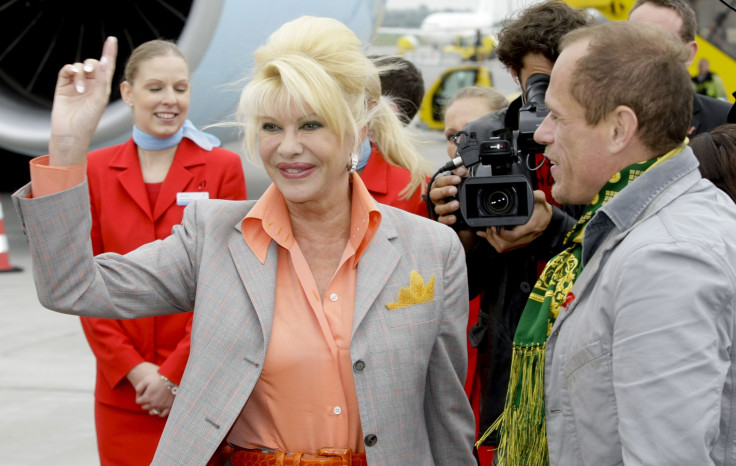 © 2023 Latin Times. All rights reserved. Do not reproduce without permission.