U.S. President Donald Trump, 74, and his wife Melania, 50, might be over two decades apart. But their "transactional marriage" -- as Melania's ex-friend Stephanie Winston Wolkoff puts it -- is doing them a great deal of good.
The high-profile events planner turned author might have triggered mammoth wrath from the White House for her explosive revelations. But, there clearly seems to be nothing that's stopping the 50-year-old former friend of the First Lady from spilling "truths" that she calls her memoir.
The book, titled, "Melania and Me" is pegged as one of the most explosive books of the year albeit Wolkoff has been labeled "delusional" for dropping "truths" that the president, his wife and their administration feel are nothing but malicious lies.
"I do believe it's a transactional marriage. Donald got arm candy," said Wolkoff during a recent interview with BBC. "Melania got two dynamic decades. She was a young model, she didn't have success yet. She met Donald, she married, she became an American citizen, they had a son, and ten years after that she's the first lady of the United States. I do believe it was a magic moment, and I also believe it was a made-for-TV moment," she added.
While it's no surprise that Melania's irked by Wolkoff's dirty confessions, the model-turned-First Lady made her displeasure known in a discreet manner. precisely two days after Wolkoff released her book, Melania took to Twitter and subtly threw shade at Wolkoff's allegations by claiming that there were far important things that the media could focus on, rather than her bitter-friend-turned foe's book.
"This afternoon I will be hosting a roundtable with some incredible citizens in recovery & the amazing organizations that support them. I encourage the media to focus & report on the nation's drug crisis, not on delusional & malicious gossip," tweeted Melania.
Wolkoff sent shockwaves across the U.S. when she began to give an insider's peek into Melania's questionable ways, which in a way resonated with what some of Trump's former staffers had to say. Melania and Wolkoff were reportedly thick friends for decades before the latter was ousted from the White House over discrepancies in the finances of the high-end gigs that she once hosted. Wolkoff has vehemently refuted claims of being fired, but maintained that she was "thrown under the bus."
The Trumps' have been in the eye of controversies ever since Donald Trump's former lawyer Michael Cohen walked down a similar path as that of Wolkoff and openly shamed the president for being a racist, cult leader in his book, "Disloyal: A Memoir".
Not too long ago, the president's estranged niece Mary Trump's accusations culminated into a book "Too Much and Never Enough: How My Family Created the World's Most Dangerous Man", in which she shed light on her alleged experiences with Trump, coupled with a handful of unsavory truths of the billionaire businessman who went on to become the 45th president of the United States of America.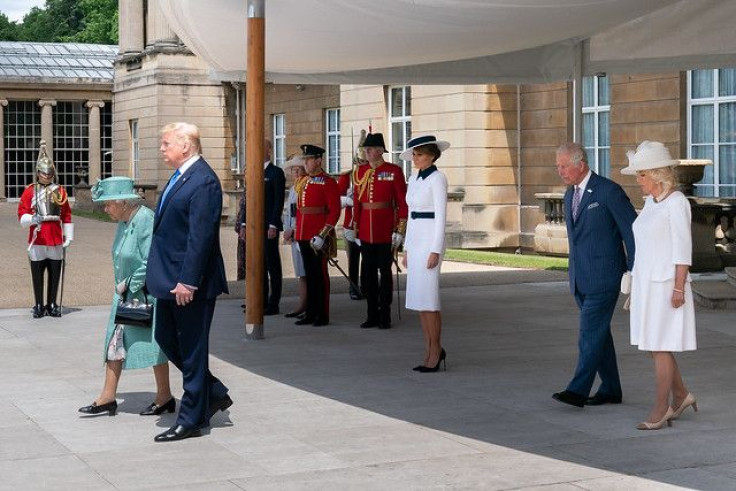 © 2023 Latin Times. All rights reserved. Do not reproduce without permission.