Melania Trump has once again been trolled by the netizens, this time for one of her Tweets on Labor Day, the day that celebrates the American labor movement and appreciates the contribution of the workers to the U.S.
The First Lady of the U.S. (FLOTUS) posted a tweet in the honor of the American workers and linked it to her husband, Donald Trump's official statement. However, her tweet received mixed opinions from the netizens.
Here is what Melania posted on Twitter to mark Labor Day in the U.S.
"This Labor Day, we recognize & celebrate the hard-working American workforce," she said. "Thank you for all you have done to keep our country moving, even in the most unprecedented times."
The moment the Tweet was posted, netizens started to retweet, questioning her role in the U.S. government. Some even targeted the POTUS while retweeting Melania's post.
Some ever linked it to the coronavirus pandemic situation in the U.S. and the lives that have been lost.
Even though Melania mostly stays away from making any public comments, it is said that she has an important role to play in Trump's life as well as the decisions he makes.
As the First Lady of the U.S., she is the official hostess of the White House and also plans and organizes official functions and ceremonies. She also organized an anti-bullying campaign "Be Best" in 2018.
Melania has also been in the limelight over the memoir published by her estranged friend and former White House official, Stephanie Winston Wolkoff.
In her memoir, Wolkoff has mentioned how Melania referred to Ivanka Trump as the "princess" and also as "snakes" alongside her husband Jared Kushner.
Following the release of the book, the First Lady's chief of staff, Stephanie Grisham, dismissed any revelations made in the book.
"The book is not only full of mistruths and paranoia, but it is also based on some imagined need for revenge," she said.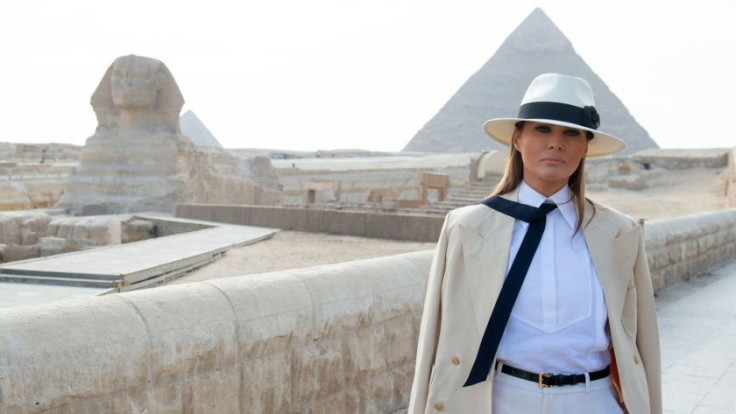 © 2023 Latin Times. All rights reserved. Do not reproduce without permission.