Melania Trump recently dissed her ex-aide and friend of over a decade, who is publishing her memoir about her relationship with the First Lady.
Stephanie Winston Wolkoff is a high-profile events planner, who has known Melania since 2003. She went on to join the First Lady in the White House East Wing adviser and also reportedly planned with the inaugural events.
Wolkoff's memoir, "Melania and Me" is all set to come out with the subtitle "The Rise and Fall of My Friendship with the First Lady." The memoir is expected to reveal some of the most explosive comments made by Melania about her husband Donald Trump and his first daughter, Ivanka Trump.
Wolkoff left the White House in 2018 and she says that she was made a "scapegoat" by Melania and Donald Trump over inauguration cost and was "thrown under the bus" during the federal investigation.
The memoir is said to contain notes about how Melania reacted to Trump's infamous "Access Hollywood" tape scandal and also provides details to her relationship and friction with Ivanka.
"The Melania I first met versus the Melania there is today is a very different person," Wolkoff has once said during a recent interview.
In response to the comments and revelations made by Wolkoff, the chief of staff for the first lady, Stephanie Grisham hit back at Melania's former friend over reports that she secretly taped the First Lady.
"Anybody who secretly tapes their self-described best friend is by definition, dishonest," Grisham said in a statement.
Grisham further added that not only the book is based on lies but also appears to be based on some needs to seek revenge.
"Wolkoff builds herself up while belittling and blaming everyone she worked with, yet she still managed to be the victim. Sadly, this is a deeply insecure woman whose need to be relevant defies logic," Grisham said.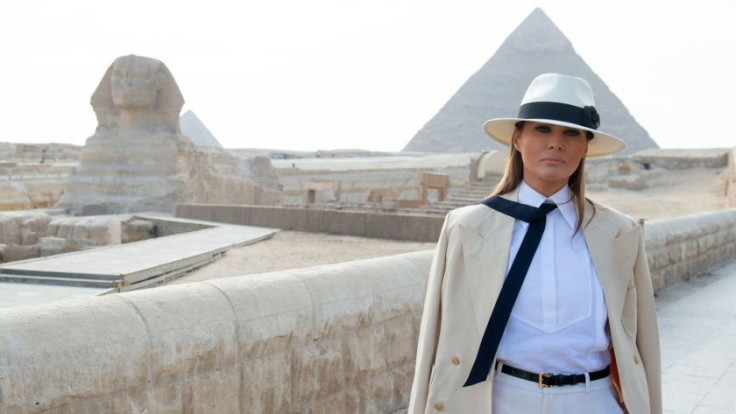 © 2023 Latin Times. All rights reserved. Do not reproduce without permission.