Mia Khalifa's stint in the adult entertainment industry might have barely lasted a couple of months -- three months, to be precise -- but she continues to reign supreme on the world wide web. What's more, Khalifa's impressive dominion on social media was evidenced yet again when the former porn actress shared a rather racy image of herself on May 9.
The post as seen below, shows Khalifa flaunting her svelte silhouette in a baby pink swimsuit. Well, the picture is impressive in itself. But, what managed to grab eyeballs was Khalifa splashing milk on herself, from the bottle, and leaving fans with a lot to imagine.
The uber-popular businesswoman and model with Lebanese roots is currently banned from entering the country due to her previous vocation. While Khalifa is disappointed, she clarified she harbors no bad feelings towards the country or its government.
In a recent chat with Mouin Ali Jaber and Medea Azouri on the "Sarde (After Dinner)" podcast; Khalifa reportedly maintained that the animosity was one-sided. "Of course not," said Khalifa upon being asked whether she was hesitant to help the people out there after the Beirut explosion in August. "I think the tumultuous relationship has been one-sided. I never stopped loving Lebanon. I never stopped identifying as Lebanese," she added.
While Khalifa is certain that there's not much that can be done about the ban, she reiterated that she'd jump at the very next opportunity to visit Lebanon with Robert Sandberg, if she could.
"No one can take that away from me. I was born there, I grew up there. It is my culture, it is my heritage, it is my lineage." She continued on the podcast, adding, "I am passing it on to my children, there is not a soul in the world that can stop me from doing that."
Not too long ago, when the news of the explosion surfaced online, Khalifa was quick to offer her support on Twitter. "My heart is always with you," she tweeted. Khalifa has maintained in her past tweets that Lebanon continues to be a country that she loves and identifies with. "They have expelled me from my country, but I will never stop telling you that it is the most beautiful place in the world."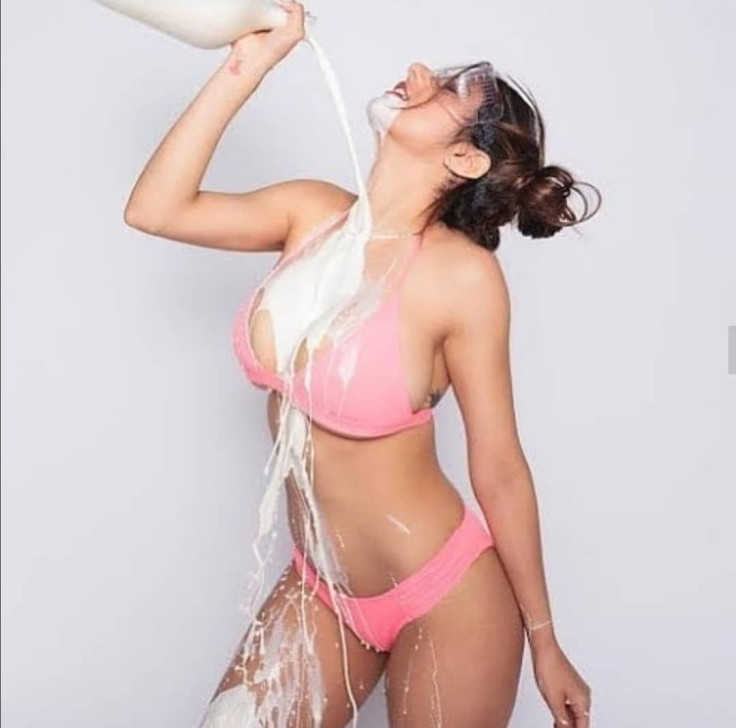 © 2023 Latin Times. All rights reserved. Do not reproduce without permission.