An Indian man has been accused of brutally slitting the throat of his mother with a sickle over a heated argument before proceeding to commit suicide in Majalgaon taluka of Beed district, Maharashtra, India on Wednesday, Sept. 1.
Bapu Kadam, 30, allegedly slashed the throat of his mother Praubai, 50, with a sickle after a heated confrontation erupted between them. Kadam reportedly left his mother in a pool of her own blood, fled their house, and hanged himself on a farm in the nearby Malipargaon village, the Times of India reported.
"A heated argument reportedly broke out between the woman and her son and in a fit of rage, he allegedly took a sickle and slit her throat," R Raja, Superintendent of Police said.
Praubai was rushed to a Majalgaon based government hospital by neighbors where she received initial treatment. She was later moved to Beed Civil Hospital after her health condition started to deteriorate. Paubai is currently being treated at the health facility in critical condition.
Paubai's family members and neighbors immediately rushed to the house after they heard the woman's cries for help and found the woman gasping for air. Kadam who had immediately fled the house after the incident was later found dead and hanging from a tree in one of the farms in Malipargaon village.
Kadam was reportedly taken to a government hospital where he was declared dead on arrival.
"Some villagers have expressed suspicion over the alleged suicide. Not taking any chance, we have registered a case of accidental death and are awaiting the autopsy report to ascertain the cause of death, so that an appropriate offense is registered," a police official said.
In a similar but unrelated incident, a Kuwaiti man has been arrested for allegedly shooting down and killing his mother-in-law in front of his wife using an AK-47 rifle over an unfortunate family dispute, Latin Times reported.
The 47-year-old accused reportedly chased down his wife and mother-in-law following a heated argument, he then proceeded to shoot the matriarch victim three times, killed her on the spot, and fled the scene.
Members of the Research and Investigation Department of the Ahmadi Governorate were immediately alerted of the murder and arrested the suspect just 15 hours after the shooting. The gunman, whose identity has been withheld, has been handed over to the Criminal Investigation Department.
The AK-47 rifle used in the murder was reportedly dug out from a yard in Wafra in southernmost Kuwait by the investigators. The suspect told law enforcement that he was motivated to commit the murder because of a lengthy family dispute. He added that he has been in possession of the rifle since the Iraqi army was ousted from Kuwait in February 1991.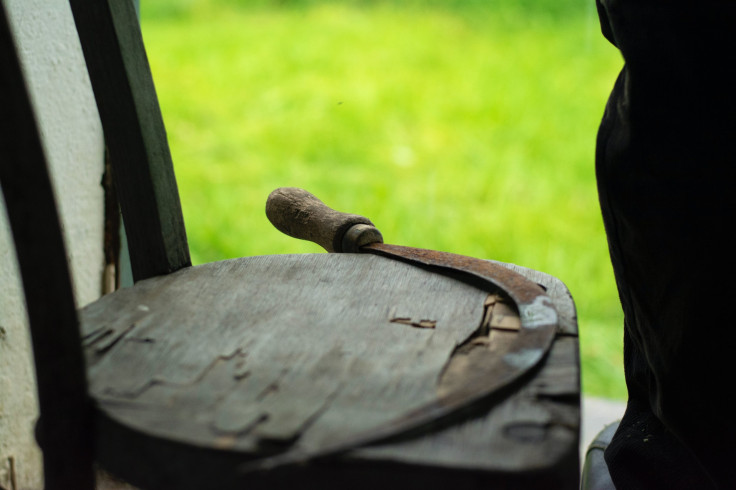 © 2023 Latin Times. All rights reserved. Do not reproduce without permission.