A man has been accused of stabbing a fellow customer at a Manhattan establishment after a heated argument broke out over the amount of sugar in the assailant's McDonald's coffee.
The incident reportedly happened at a McDonald's branch on Eighth Avenue near West 35th Street at 8:20 a.m on Tuesday, Sept. 21.
The victim, 57, was reportedly eating at the store when the suspect complained to the store security guard that his coffee was too sweet. After the man came to the defense of the security guard, a brawl erupted between the two customers that resulted in the suspect pulling out a blade and stabbing the victim in the chest before fleeing the scene, Daily News reported.
Emergency medical services responded to the spot and immediately rushed the victim to a nearby hospital where he was treated for a minor injury.
The suspect is described as a bearded man wearing glasses and was last seen carrying several tote bags. The suspect's surveillance images have been released by the police to obtain further leads in the violent incident.
Anyone with information regarding the suspect is urged to call NYPD Crime Stoppers at (800) 577-TIPS.
According to the data released by the NYPD, Midtown has reportedly seen a 151 percent jump in the number of assaults this year. About 329 attacks have been reported in Midtown South this 2021, compared to just 131 violent incidents during the same period last year.
In a similar but unrelated incident, a Florida man allegedly pulled a gun on a Starbucks employee out of frustration that there was no cream cheese on the bagel that he had purchased, Latin Times reported.
Florida Police Chief Delma Noel-Pratt's 23-year-old daughter was reportedly working as a barista at a Starbucks drive-through window when Omar Wright, 38, expressed his frustration that there was no cream cheese on the bagel that he had purchased.
When the worker asked whether he had paid for the cream cheese add-on, he allegedly pulled out a gun in anger, fuming as he berated her and harassed her with both verbal and physical threats. The scared victim handed him his cream cheese and the suspect quickly drove off.
Wright was reportedly arrested by police on June 17, and has been charged with aggravated assault and armed robbery. However, Wright denied threatening the clerk and claimed that he grabbed the gun only because it was falling out of his pocket.
Wright reportedly appeared before the court on June 18. He said that he does not believe he should be facing an armed robbery charge as he had purchased the bagel. He added that he just wanted some cream cheese, explaining his rogue actions.
However, Circuit Judge Mindy Glazer found probable cause for aggravated assault with a firearm and set his bond at $10,000, also ordering him to stay away from the chief's daughter and not go within 500 feet of any Starbucks.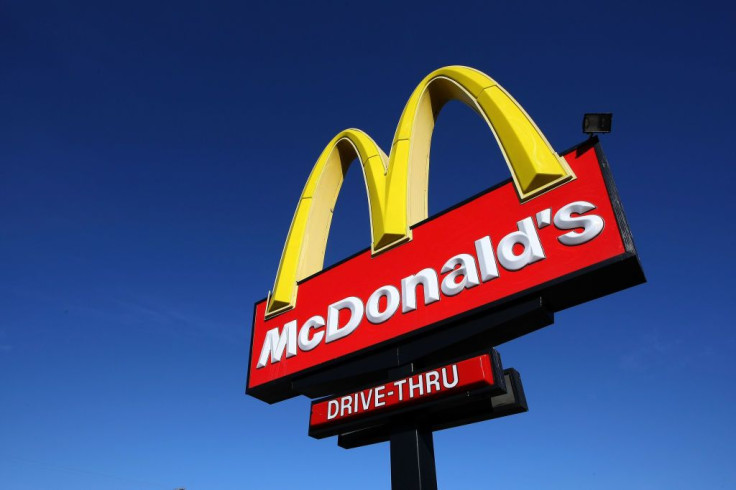 © 2023 Latin Times. All rights reserved. Do not reproduce without permission.