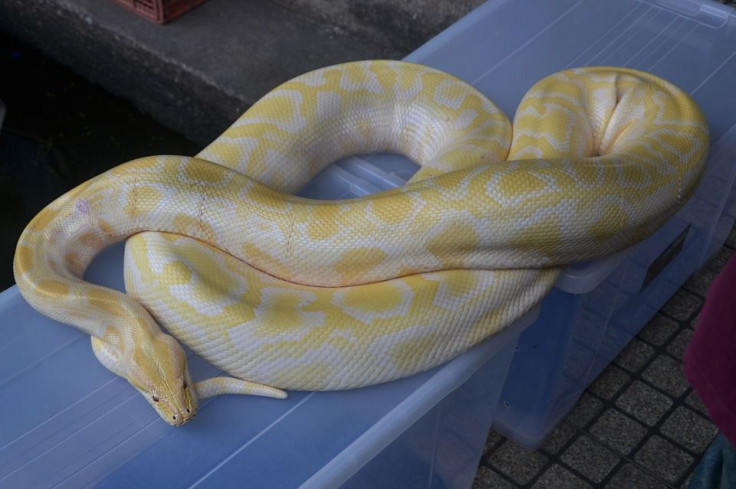 A 65-year-old man in Austria had a surprising nip in the groin while sitting in the toilet around 6am on Monday. The unnamed victim from the southern city of Graz, was going about his morning business in his apartment and went to the toilet. Upon taking his seat on the toilet bowl, he had the rudest awakening from a 5 ¼ foot python who took a bite at his genital area.
According to Nine.com.au, the man had just sat down on the bowl when he felt a "pinch" on his genitals. Startled, he jumped up to his feet and found the python coiled up inside the bowl and staring back at him. The man called police officers who arrived with local reptile expert, Werner Stangl, to help extract the python from the toilet drain. He said it was a difficult rescue because the snake had pressed itself against the pipe.
Police in the Styria province said the reptile belonged to a neighbor and had apparently escaped unnoticed. Stangl said the exact route the snake had taken into the victim's apartment was still unclear, but they believe it may have slithered through the drains and ended up in the man's toilet bowl.
The injured man was taken to hospital where he was treated for "minor" injuries. Medics said that fortunately, pythons are non-venomous reptiles, however, there was a highly probable risk that the python's bite could be infected with the bacteria from the toilet.
The albino reticulated python was cleaned up and safely handed back to its 24-year old owner. Officers said the snake owner kept 11 non-venomous constrictor snakes in his apartment along with a gecko. The reptiles were said to have been kept in specially designed terrariums and drawers.
The snake owner has been referred to a prosecutor as well as animal services alerted due to the presence of a large number of potentially dangerous snakes in his home. The young owner faces investigation on suspicion of causing bodily harm by negligence.
Stangl told local newspaper that he had not seen or encountered anything like Monday's incident in the 40 years he has been dealing with reptiles.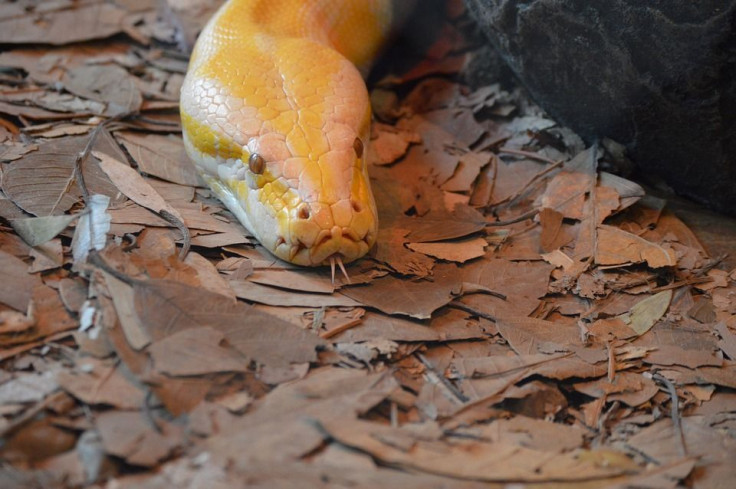 © 2023 Latin Times. All rights reserved. Do not reproduce without permission.