A Louisiana sex offender who is accused of raping his niece in March 2020, hired two men to silence his victim in the hopes they could kill her before she testifies. Beaux Cormier, 35, is a registered sex offender that was arrested last month for the rape of his niece. However, the plot to kill the victim was botched when the hired hitman gunned down the suspect's own sister and the sister's neighbor instead.
In a press conference on Monday, Terrebonne Parish Sheriff Tim Soignet said Cormier asked two of his friends Andrew James Eskine, 25, of Carencro, and Dalvin Montae Wilson, 22, of Eunice to carry through his murderous plot which was months in the making. Eskine and Wilson had done surveillance on the home between July and November 2020 and attempted to commit the crime in November but failed.
The second attempt happened about two months later on January. Eskine could not make it because he was out of town for work, but he let Wilson use his truck as a getaway vehicle.
Brittany Jane Cormier, 34, and Hope Danos Nettleton, 37, were shot to death on January 13 in a home in Montegut. Soignet said Brittany died protecting the victim as she had told Wilson she was the woman he was looking for when he asked for the victim by name. Nettleton died as she fought off the gunman who killed her friend, KIRO 7 News wrote.
Two of Brittany's children were hiding in a closet while the murders took place and neither was injured. A witness present at the time of the shooting was able to provide details of the suspect and the vehicle which helped investigators bring in the suspects.
Beaux Cormier, who is accused of sexually assaulting his niece is facing charges on third-degree rape and awaiting trial which led the sheriff's deputies and investigators to a powerful motive in the murder case.
Soignet said Eskine and Wilson admitted to their roles in the crime and named Beaux Cormier as the person who paid both of them to kill his niece.
The three men have been charged with two counts each of first degree murder with Cormier and Wilson held at $2million bail while Eskine is being held without bond due to an existing probation hold.
A court clerk told Law&Crime that all three defendants are scheduled for arraignments on March 11. Wilson is represented by a public defender's office, while Beaux Cormier has a lawyer out of Lafayette. Eskine said at his magistrate's hearing that he will hire a private attorney.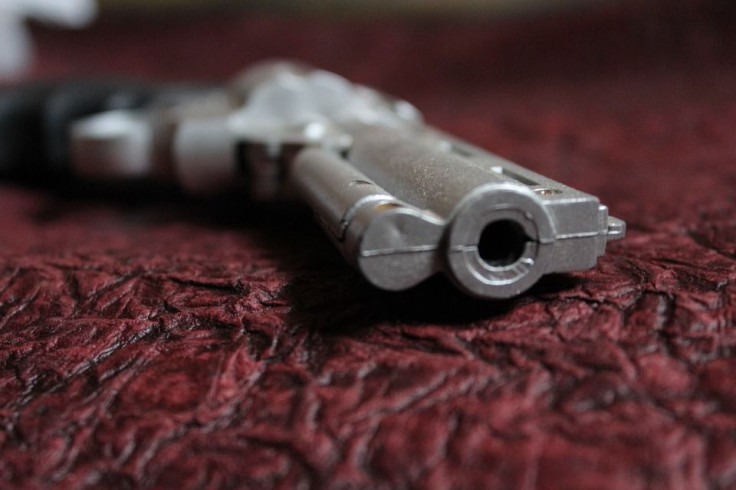 © 2023 Latin Times. All rights reserved. Do not reproduce without permission.