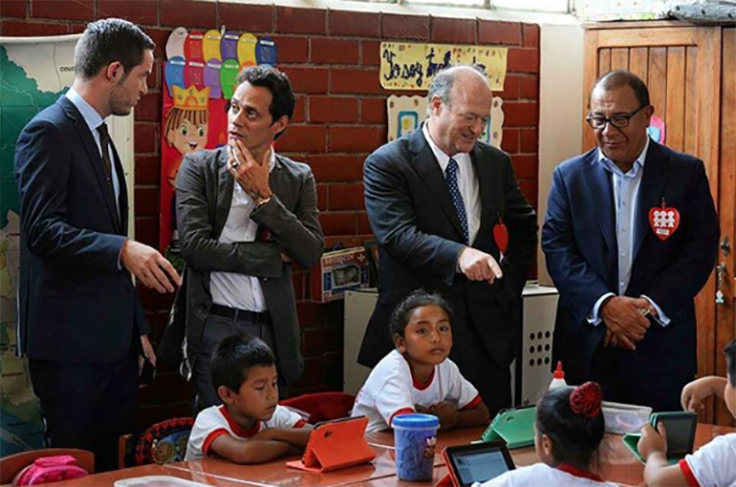 Singing sensation Marc Anthony continues to make great efforts through his foundation 'Maestro Cares,' which he started with businessman Henry Cárdenas, to help orphan children all over Latin America have a chance at a better life. The singer and partners went down to Toluca, Mexico for the inauguration of the new home Casa Hogar Alegría Cacalomacán, which now houses 70 orphan girls who have been victims of abuse and neglect. "Grateful for so many successful projects and many more to come," he wrote on Instagram.
"I'm blessed to be a part of this project," Anthony wrote on the foundation's website. "There are millions of children suffering throughout Latin America. Maestro Cares seeks to make a positive change for many of these children. I'm grateful to [co-founder] Henry Cárdenas for his contributions to this initiative and we are both eager to get started. I hope Maestro Cares will inspire others to do the same." Currently, Maestro Cares provides a home for over 7,000 orphans around Latin America.
Another photo posted by the "Vivir Así" crooner showed him and his partners about to cut the ribbon at the orphanage's inauguration ceremony, which was captioned: "These are the things that fulfill my soul! So happy to celebrate the opening of a new Girls orphanage in Toluca."
"70 girls in #Toluca #Mexicowill now have a home. Celebrating the opening of the new Girls orphanage," Anthony wrote.
© 2023 Latin Times. All rights reserved. Do not reproduce without permission.