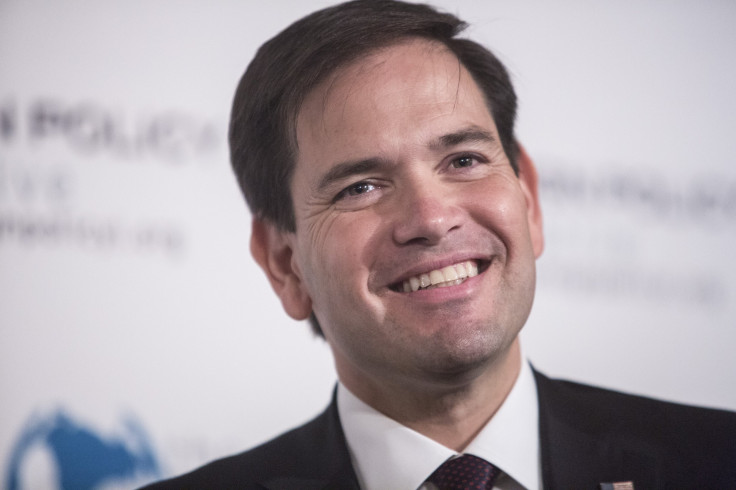 While Republican presidential candidate Marco Rubio was touting his higher education proposal and trying to stuff his Florida State gaff back into Pandora's box, Team Rubio was emailing me a puzzling marketing offer. Was it catchy, like the candidate's "Marco, polo" shirts ($45)? Was it absurdist like the "Water Great Nation" water bottle (perhaps a reference to his infamous Thirsty Speech?). No, it was just plain strange: an offer to stop sending me fundraising emails for 15 days if I donated $5.
Wait... if I wanted to stop getting fundraising emails wouldn't I just hit the "unsubscribe" button, that legally mandated escape valve?
"We know you like to get emails about campaign news and policy issues," the email said. "So we'll offer a deal: If you click here and donate $5 or more to our campaign in the next 24 hours, we won't send you any more fundraising emails for the rest of the month."
Hey, at least Rubio not hitting up fellow candidate Donald Trump for cash.
Why this month in particular?
Presidential candidates are facing facing the SEC quarterly deadline on September 30th. At the last filing deadline on June 30th, Rubio had raised $12 million , plus $45 million pledge to outside groups backing him. That was in the middle range of his rivals.
There are 59 weeks until election day. Nominees from both parties are expected to raise over $1 billion dollars each for their campaigns. For political supporters of all political stripes, it's going to be a long, long, long year.
© 2023 Latin Times. All rights reserved. Do not reproduce without permission.