President of Ukraine Volodymyr Zelenskyy has appealed for national unity in the face of the Russian offensive in eastern Ukraine and announced a new initiative to "clean out" internal enemies "which has added" to the foreign aggression, particularly against Ukrainian forces who are not on the front lines.
"For the 346 days of the war, I've often said that the situation on the front is tough. And that the situation is becoming tougher. Now, once again it's one of those moments. The (Russian) occupier is launching more and more forces to break our defenses," Zelenskyy stated.
Zelenskyy acknowledged that the situation "is very difficult in Bakhmut, in Vuhledar, in the direction of Lyman." But he reassured his audience the courage and determination of the Ukrainian troops will make Russia's plot fail. He did, however, also make mention of the need to cleanse the nation of its internal enemies.
"I have signed the appropriate documents to take another step toward protecting and cleansing our country of those who are on the side of the aggressor," he said, reports La Prensa Latina.
In addition to stating that he is prepared to take action against them, Zelenskyy said that the Ukrainian Security Service had sent him a report on Ukrainians who also held Russian citizenship. Zelenskyy stripped Ukrainian citizenship from five former officials in the government of pro-Kremlin Ukrainian ex-President Viktor Yanukovich, who was deposed in 2014 and is currently a fugitive in Russia.
Last Friday, officials in Ukraine detained and searched the houses of other suspects, including influential Ukrainian businessman Igor Kolominsky, who was formerly one of Zelenskyy's biggest supporters and arrested five others connected to the corruption case.
One of the key demands of the European Union, which last year acknowledged Ukraine's request to become an EU member candidate and open negotiations to that effect this year, is that Ukraine adopts a strict "zero tolerance" policy against corruption. Kyiv has stated that it will adhere to this requirement. Even if Reznikov lost his position as head of the Defense Ministry, he would still stay in the cabinet, according to Ukrayinska Pravda; nevertheless, he would be given the Justice portfolio.
"All officials should be aware that they do not occupy a post for their entire lives. So, I'm ready for any development … I am not ashamed of anything I've done," Reznikov said.
Yevgeny Prigozhin, the leader of the private Wagner military organization, said on Sunday that the Ukrainian army is resolutely battling Russian soldiers in Bakhmut's northern region.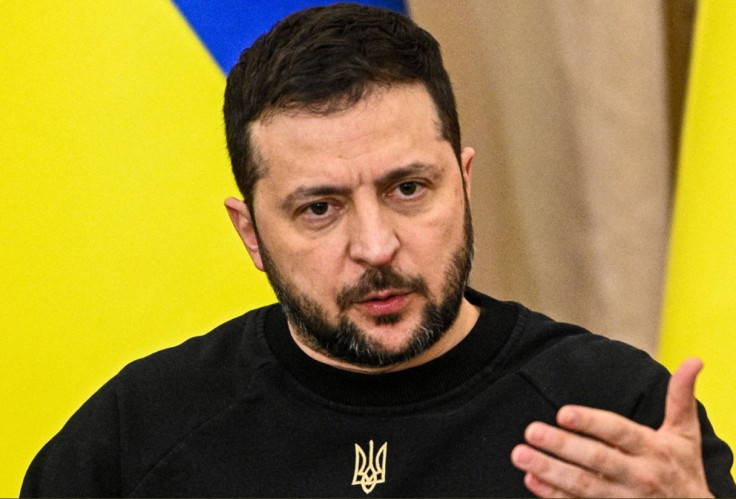 © 2023 Latin Times. All rights reserved. Do not reproduce without permission.