Mexico suggested something to hopefully end the war between Russia and Ukraine during the United Nations General Assembly.
Foreign Affairs Minister Marcelo Ebrard presented the proposal of Mexico, something that was reportedly proposed by President Lopez Obrador.
Obrador suggested the proposal of a committee for dialogue and peace in Ukraine, something meant to strengthen the mediation efforts of UN Secretary-General Antonio Guterres.
The committee would be tasked to conduct direct talks with President Volodymyr Zelensky and Russian President Vladimir Putin. Aside from the two world leaders, heads of state and government would be included.
Ebrard repeated López Obrador's proposal for Prime Minister Narendra Modi of India and Pope Francis to participate in the proposed peace talks.
"The objective would be very clear – to generate new mechanisms for dialogue and create complementary spaces for mediation that promote trust, reduce tension and open the way to lasting peace," Ebrard said.
"As Secretary-General [Guterres] has said, it's time to act, to make a commitment to peace," he added.
During the United Nations General Assembly, Ebrard asserted that the security council has been unable to fulfill the mandate conferred to it by the United Nations Charter because it was unable to prevent the war in Ukraine and hasn't been able to stop it since it began.
The peace proposal, first outlined by Lopez Obrador, was rejected by Mykhailo Podolyak, an advisor to President Zelenskyy on Saturday. He also gave his take on the president's call for a five-year "truce" in the Russia-Ukraine war and all other conflicts.
"'Peacemakers' who use war as a topic for their own PR are causing only surprise. @lopezobrador_, is your plan to keep millions under occupation, increase the number of mass burials and give Russia time to renew reserves before the next offensive? Then your 'plan' is a [Russian] plan," Podolyak posted on Twitter.
Although Russia and Ukraine have been critical of the proposal, Ebrard defended their decision on presenting it.
"It's not enough to [only] condemn [the war]," the foreign minister said.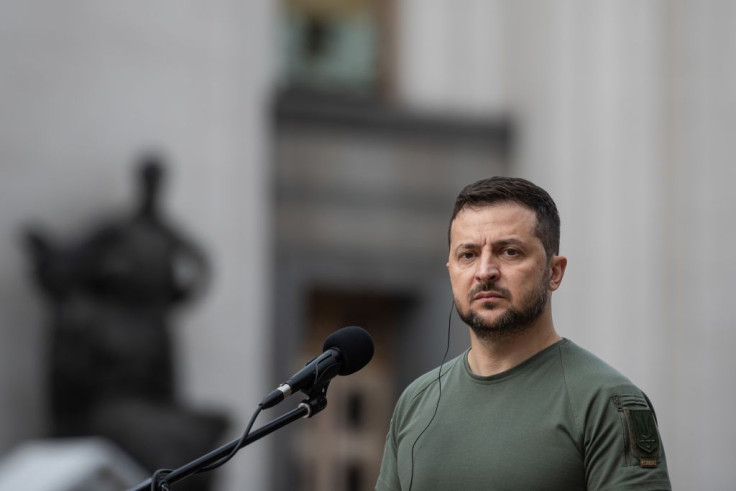 © 2023 Latin Times. All rights reserved. Do not reproduce without permission.