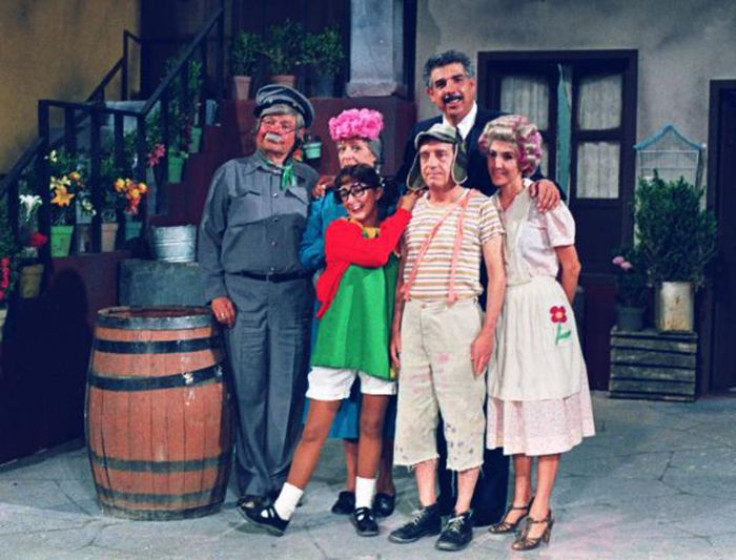 María Antonieta de las Nieves, the actress best known for playing 'La Chilindrina' in the hit show "El Chavo del 8" recently spoke publicly about Chespirito's widow, Florinda Meza's alleged love affairs with married men from the show. Now, de las Nieves apologized on Telemundo's "Suelta la sopa" for having spoken publicly about the matter, saying, "I felt really bad about myself and said, 'I have to be brave.' I'm issuing an apology and hope people take it very seriously because I'm not doing it again."
During the interview, de las Nieves added she was not denying the facts, but it was not her place to confirm them either. "I'm very sorry to have confirmed something everyone already knew. It's no news this happened, but why did I have to confirm it? I shouldn't have said it." The actress also spoke about not having attended his friend and former coworker Roberto Gómez Bolaños's funeral because she knew she wasn't invited, but said the last time they saw each other, they gave each other a great hug, "one of those that last really long" because they really appreciated each other.
On the other hand, she assured there's no need for reconciliation between her and Florinda Meza, as they've never really been in a fight. "Become close with her? Not at all. If we didn't see each other when her husband lived, which was the only thing that linked us, why would we today," she commented.
In an interview in Magaly Medina's show in Perú via satellite, de las Nieves had spoken about her sadness in losing Chespirito, and promptly went on to talk about Florinda Meza's affair with him, even though he was married to actress Graciela Fernández, the mother of his six children. La Chilidnrina also implied that Meza had affairs with Carlos Villagrán and another member of "El Chavo del 8" who were also married at the time.
© 2023 Latin Times. All rights reserved. Do not reproduce without permission.