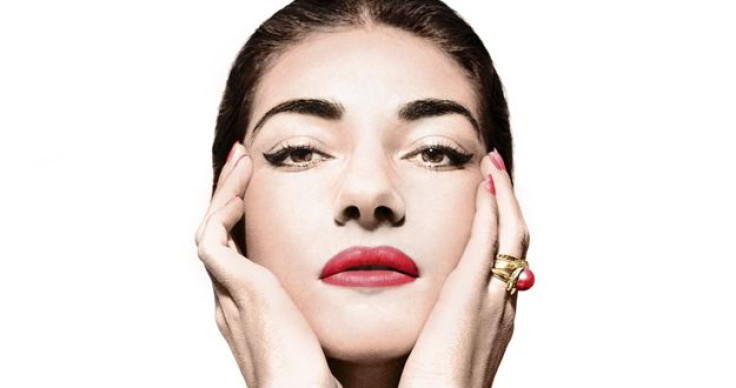 Some opera fans still dismiss her and say she is overrated. Maria Callas was a divisive figure for sure, but no other soprano has made history in the existance of music. Callas had a unique voice and a talent for acting her roles that in a way, she redefined what opera singers should do: act too. While some believe she was a diva in a bad sense, the recordings available from her master classes at Juilliard and the interviews that survive on YouTube and on DVD, reveal she had a larger than life personality, with a dark sense of humor, humble when needed, fiery when it became to define art. But she wasn't a mean, arogant diva.
Maria Callas was a woman with a fragile heart. On the 37th anniversary of her death, just as Warner Classics prepare to launch next week a fully remastered by Abbey Road studios set of Calla's studio recordings, along a sample CD of this recordings in 24 bit named "Pure", we remember La Divina's most famous words -and some of what we think were her wisest quotes- just a month before the play based on her teachings at Juilliard, "Master Class", opens in Mexico with Diana Bracho on the lead, and a year before Meryl Streep plays her in the film version of the same Terrence McNally's play.
1. "When you sing an opera you become the main instrument of the orchestra. That's why you're the Prima Donna. The first lady, the one who leads the aria. Your voice is the main instrument and you should think: what did the composer wanted of you? It's all in the music.", on an interview with Lord Harewood.
2. "Opera is dead. It's outdated. And there's nothing you can do about it to change it. As singers if the composer did something bad, it's your responsibility to give it some coloratura, but that's all you can do.", on a Mike Wallace interview.
3. "You are born an artist or you are not. And you stay an artist, dear, even if your voice is less of a fireworks. The artist is always there."
4. "First I lost my voice, then I lost my figure and then I lost Onassis."
5. "You should wear longer skirts slacks on a theater. The public that looks at you from down there sees a little more that you might want.", on one of her teachings at Julliard in the early 70's.
6. "I was always too mature for my age - and not very happy. I had no young friends. I wish I could go back to those days. If I could only live it all again, how I would play and enjoy other girls. What a fool I was."
7. "I would not kill my enemies, but I will make them get down on their knees. I will, I can, I must."
8. "When music fails to agree to the ear, to soothe the ear and the heart and the senses, then it has missed the point.", on why current music (of the 70's) was garbage.
9. "Love is so much better when you're not married.", on why Aristotle Onassis and her didn't marry.
10. "I'm happy for Aristotle if he's happy.", when asked how she felt when she found out Onassis left her to marry Jackie Kennedy.
© 2023 Latin Times. All rights reserved. Do not reproduce without permission.