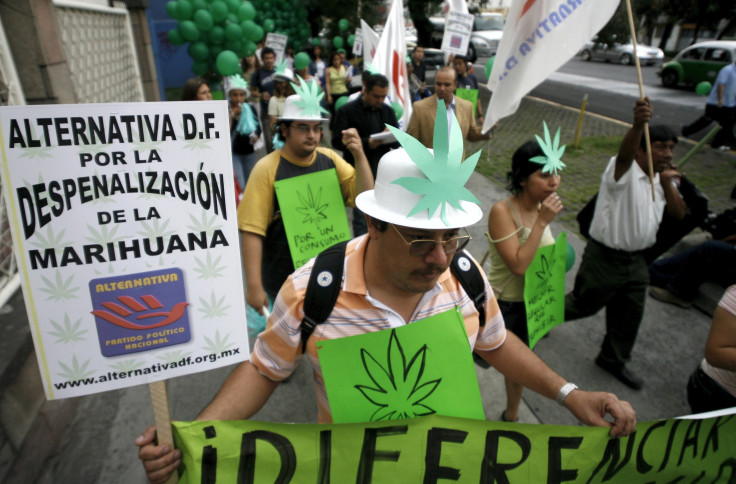 Recreational marijuana consumption could eventually become the law of the land after Mexico's Supreme Court voted 4 to 1 to recognize the right of citizens to cultivate, grow and distribute the plant on Wednesday, according to the AP. While the ruling doesn't overturn existing laws, it could pave the way for cannibus to become legal in states across Mexico, the Times observes. The Suprema Corte de Justicia de la Nación (Supreme Court) considered legalizing marijuana for personal use weeks ago, but tabled it until today. The ruling considers a petition filed in 2013 that argues on behalf of a pro-marijuana group that laws banning pot infringe on a citizen's right to free development of personality. Like books, movies and moral teachings, the plaintiffs have argued that they should be allowed to put whatever they choose into their brains, including THC.
Ahead of the ruling, marijuana advocates were excited. In Mexico, The Association for Responsible Self-Consumption and Tolerance (SMART en español ) who brought the suit are making their arguments to the media. SMART lawyer Andres Aguinaco says that the group is focusing on libertarian arguments, not the contributions of prohibition to the country's drug war.
"The state cannot prohibit you from eating a bunch of tacos because it's bad for your health," Aguinaco told Fusion 's Rafa Fernandez De Castro.
Drug policy reformers in the U.S. were excited as well. Just take Lisa Sanchez, Latin American Programme Manager for Transform Drug Policy Foundation, who had this to say in a recent blog post for the anti-prohibition Drug Policy Alliance.
"If the Court recognizes that the prohibition of marijuana," Sanchez says, "consumption and cultivation for non-commercial purposes limits the right to the free development of one's personality, it may determine that various articles in the General Health Act are unnecessarily punitive.
"This could would give citizens the possibility to cultivate marijuana for personal use without having to turn to the underground market."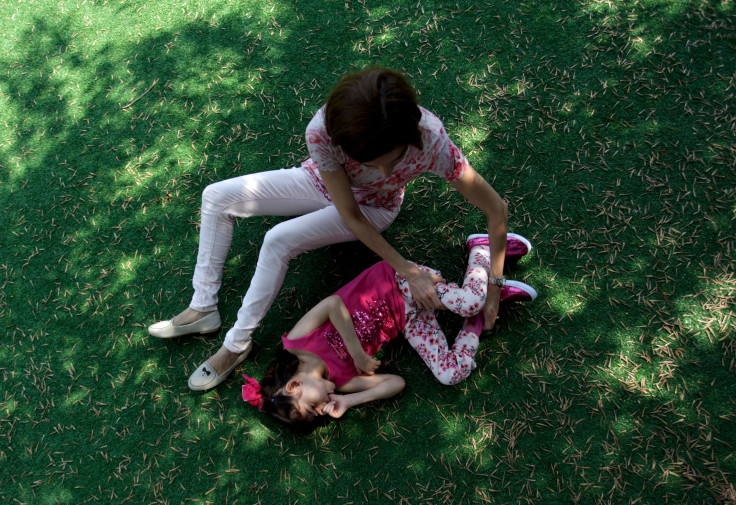 Initially, the Supreme Court's decision could be limited to Mexico's Federal District (Mexico City). But advocates believe that the ruling would quickly propel legal pot to the wider public.
The decision will come on the heels of an August ruling by a lower court to allow medical marijuana. In that case, a judge ordered that an 8-year-old epilepsy sufferer be allowed access to medicines derived from cannabis.
Officials in Mexico City say that they are ready to put a larger medical marijuana system into practice, according to the Latin Times' Lilia Cisneros.
Not all Mexicans were enthusiastic about making reefer safer or easier to access. Unlike medical marijuana, they argued, social weed consumption will create illness, not cure it.
"Recreational marijuana is merely a placebo to appease the ongoing ailments and social destruction in which we helplessly wallow," the Archdiocese of Mexico City wrote in an Oct. 25th editorial.
The Archdiocese argued that if the Supreme Court were to embrace SMART's libertarian arguments, it would be superseding a moral responsibility with "the salacious preponderance of individualism," and a capitulation to "marijuana addicts."
This story was updated following the court's ruling on Wednesday.
© 2023 Latin Times. All rights reserved. Do not reproduce without permission.