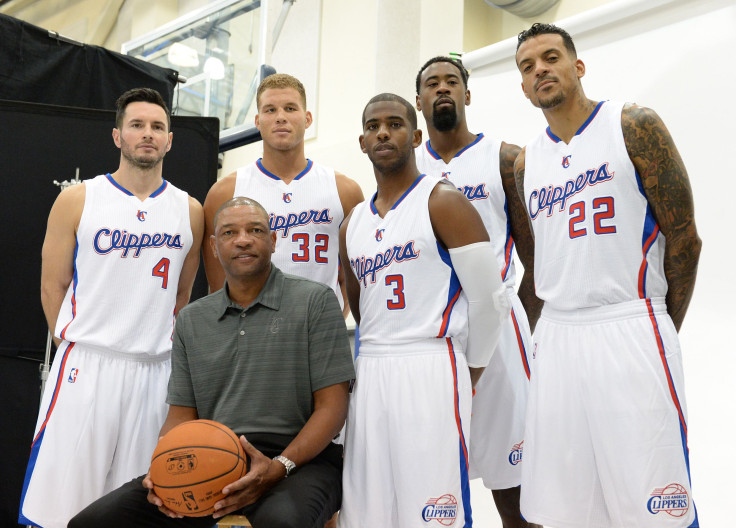 LOS ANGELES – Twenty-four teams lace it up today in the NBA in honor of Martin Luther King Jr. Day., a national holiday that has been celebrated since 1983. Today is one of the most emotional and powerful days in our 365-day calendar, and one of the more important days for the NBA.
The professional sports league that holds the highest percentage of African-American players than any other league in the United States always has a full slate of games on their NBA schedule and makes sure to honor the man himself who helped break through the glass ceiling that was the civil rights movement.
Below are some of the best quotes, tweets and tributes by NBA players on Martin Luther King Jr. Day 2015:
"I try to talk t my players about it (MLK day) every year, I told them today and I didn't go into the black history thing, I went into the 'American history' thing," said Los Angeles Clippers head coach Doc Rivers. "When we really have made it as a country, it will be called 'American History' in my opinion."
"He fought for so much, he fought in the right way, he stood for the right things," said Clippers superstar forward, Blake Griffin. "He did it without violence and he did it the smart way. It's important to keep that dream alive and educate younger people and keep his dream intact."
"It's an honor to play on MLK day!" added Boston Celtics forward, Jae Crowder.
"It's big," said Clippers point guard, Chris Paul about playing on Martin Luther King Jr. day. "A lot of us look at making it to the NBA and being so successful and a lot of times we lose sight of how we got here in the first place. It's always special to play on Martin Luther King Day. It's crazy for me now being a father and teaching my son, he was at home yesterday talking about what today is, and it means a lot to me."
Here are some of tweets and feelings from other NBA players including New Orleans Pelicans All-Star Anthony Davis, Golden State Warriors star, Stephen Curry, Dallas Mavericks center, Tyson Chandler, and New York Knicks superstar, Carmelo Anthony.
© 2023 Latin Times. All rights reserved. Do not reproduce without permission.