An intruder in London was found to have broken into the home of David and Victoria Beckham on Monday, Feb. 28, causing concern for the safety of their family as they were relaxing downstairs when the robbery occurred.
The masked intruder, who has yet to be caught, reportedly came in on a late February night while the couple and their 10-year-old child Harper were downstairs in their Holland Park home, entering the upstairs bedroom before stealing belongings worth thousands of British pounds in total, according to Page Six.
The theft was undiscovered until the Beckhams' 17-year-old son Cruz had returned home from an outing with friends and found their spare bedroom ransacked with glass scattered on the floor from a broken window, the NZ Herald reported.
"Sadly the Beckhams were the victims of some fairly professional thieves who have been operating in the area," the source said. "Fortunately the criminals only made it as far as one bedroom before they ran off."
"The thieves had broken through a window and darted straight back out of the same one with a small number of items. Luckily none had a huge amount of sentimental value to the family," the source continued.
The home has over seven bedrooms and multiple amenities, including an underground car park, a playroom, a gym, and a spa. The masked robber was believed to have climbed over the gate of the Beckhams' home before climbing up the structure and entering a random room.
"He then shimmied up the house and broke in through the window of a spare bedroom," the source described.
Shaken by the events that happened, the Beckhams are re-evaluating the security of their home to ensure the safety of their children, with police officers reviewing CCTV footage from the incident to see if they can find any clues as to who the masked intruder is.
However, the police believe that the robbery is part of a broader gang operation in the area after two houses near the Beckhams had reported their houses broken into and their belongings stolen as well. The police have offered up no suspects as of this time.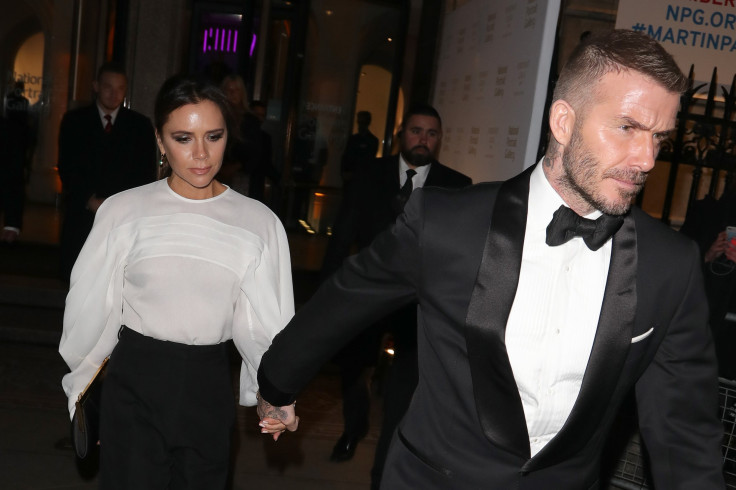 © 2023 Latin Times. All rights reserved. Do not reproduce without permission.