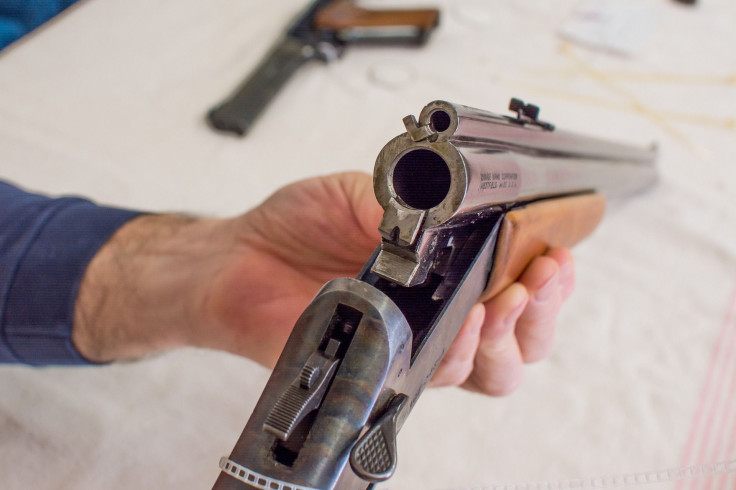 Authorities said that a 25-year-old working at a bank in Louisville, Kentucky opened fire at his workplace Monday morning. He live-streamed the mass shooting that left five people dead.
According to interim Louisville Metro Police Chief Jacquelyn Gwinn-Villaroel, the gunman, who also injured eight more people, was identified as Connor Sturgeon. He. was an employee at Old National Bank and was killed by police after a shootout with authorities, reported CNN.
The police chief said that four of the victims died Monday morning. They were identified as 40-year-old Joshua Barrick, Tommy Elliott, 63; James Tutt, 64, and 45-year-old Juliana Farmer. Later, police said that a fifth victim, Deana Eckert, 57, also died.
Initially, authorities said that nine others were injured in the shooting. The list included a 26-year-old cop, who was shot in the head. He had graduated from the police academy only 10 days before the incident.
A hospital spokesperson said that five of those who were injured had gunshot wounds.
On Monday night, police said that Eckert, who was one of the injured victims, had died.
Police said that the mass shooting started at the bank on East Main Street after 8:30 a.m. It was about 30 minutes before it opens to the public. The shooting took place during a morning employee meeting. Some of them appeared in person and others virtually, said Rebecca Buchheit-Sims, a manager at the bank. She was virtually attending the meeting and saw her coworkers getting gunned down.
Louisville Metro Police Deputy Chief Paul Humphrey said that cops got to the bank within three minutes of being dispatched. They found the shooter was still firing at his colleagues.
Gwinn-Villaroel said that cops got into a shootout with the attacker, killing him.
Later, Mayor Craig Greenberg thanked the "brave and heroic" first responders for their actions, and said that their "actions saved lives."
After the shooting, cops blocked off much of the downtown street. Broken glass was seen at the entrance of the bank, as per a video from WDRB.
According to New York Post, police are trying to determine a motive for the mass shooting. They also don't know where the shooter got the rifle that was used in the attack.
The Monday shooting is the latest incident of mass gun violence. According to data from the Gun Violence Archive, there have been more than 140 mass shootings in the U.S. in 2023.
© 2023 Latin Times. All rights reserved. Do not reproduce without permission.