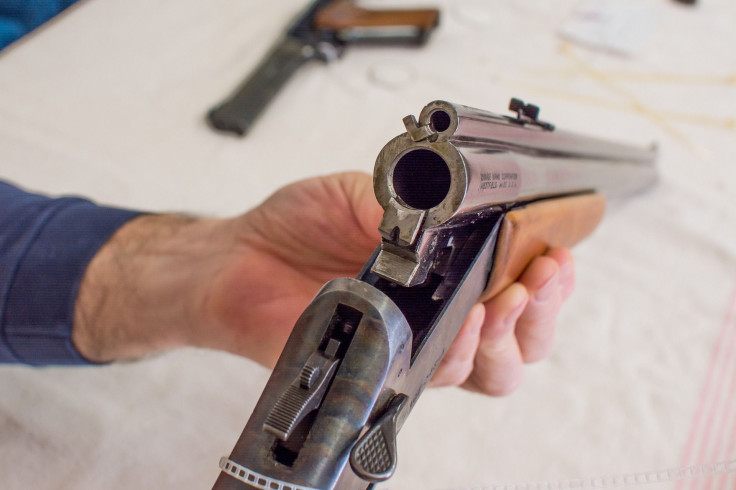 The parents of the Louisville bank shooter who killed five coworkers on Monday morning broke their silence, stating in a statement that although their son had mental health problems, they had never imagined he would be able to commit such a horrible act.
After storming the Old National Bank in downtown Louisville with an assault rifle and carrying out the carnage, Sturgeon was shot and killed by police.
"While Connor, like many of his contemporaries, had mental health challenges which we, as a family, were actively addressing, there were never any warning signs or indications he was capable of this shocking act," the family of 25-year-old gunman Connor Sturgeon said in a statement to WDRB News.
"While we have many unanswered questions, we will continue to cooperate fully with law enforcement officials and do all we can to aid everyone in understanding why and how this happened."
Sturgeon left a friend a voicemail before shooting up his workplace, stating he felt "suicidal" and intended to "kill everyone at the bank."
He also left notes outlining his murderous scheme for his roommate and parents, though it's unknown when they were found.
Along with the loss of their kid, Sturgeon's parents said they lamented the deaths of the five victims he killed. They also applauded the officers for their courage.
"No words can express our sorrow, anguish, and horror at the unthinkable harm our son Connor inflicted on innocent people, their families, and the entire Louisville community," his family said.
"We mourn their loss and that of our son, Connor. We pray for everyone traumatized by his senseless acts of violence and are deeply grateful for the bravery and heroism of the Louisville Metropolitan Police Department."
According to reports, Sturgeon was about to lose his position at the bank as an associate and portfolio banker. He was hired on a full-time basis after completing three straight internships starting in 2018, New York Post reported.
Around 8:30 a.m., he stormed the bank and started shooting with an AR-15 assault-style rifle he had just bought, all the while live-streaming the carnage on social media.
Sturgeon injured eight people while killing five employees, including a personal friend of Kentucky Governor Andy Beshear.
In the gunman's firefight with the officers, two of them suffered injuries. Nickolas Wilt, a 26-year-old rookie police officer, was shot in the head on the bank's steps. He had brain surgery, and his status is critical but stable. A little more than a week before the incident, Wilt had graduated from the police school.
The other officer, Cory Galloway, was grazed in the shoulder.
Just two minutes after the report was received, the two policemen were the first to reach the gunshot site. The shot that killed Sturgeon was fired by Galloway. The tragic altercation's bodycam footage was made available Tuesday by Louisville police.
All of Sturgeon's victims were workers at Old National Bank, which was closed when the shooting took place.
They have been identified as senior vice president Tommy Elliott, 63; market executive Jim Tutt, 64; another senior vice president Joshua Barrick, 40; commercial loan expert Juliana Farmer, 45; and executive administrative officer Deana Eckert, 57.
Gov. Beshear considered Elliott to be a close friend and mentor.
© 2023 Latin Times. All rights reserved. Do not reproduce without permission.