"Master of the Universe" which most will easily associate with "He-Man" is one of the popular cartoon flicks back in the day. Animated reboots have come out in the past years and there is a live-action film over the horizon.
Tasked to take on the new "Masters of the Universe" reboot are the Nee Brothers – Aaron and Adam Nee. Both sat down with CBR recently and explained why they plan to stick to the wild and wacky reputation rather than avoid it.
"One thing that was important to us is that we are unapologetic that it is a wacky, wild property, that these characters are colorful and crazy and weird," Aaron Nee stated.
Aaron went on to say that they did not want to change things up to something similar to the "Lord of the Rings." Instead, they focused on what was on the table rather than making changes to the beloved flick.
"The other thing from the get-go, when we were asked to come in and pitch what our take on it would be, was that what was very important to us was tapping into why, as kids, those toys and those cartoons meant so much to us. So we really spent some time together just reflecting back on what that experience was like and the experience of empowerment and possibility that came from that, from playing with those figures," he added.
It will thus be interesting what the Nee brothers come up with, given the said plans. The last live-action film starred Dolph Lundgren in 1987, something that did not exactly make waves.
Most have been animated reboots, some adult-oriented while others maintaining its wacky nature.
Based on Mattel's Masters of the Universe toy line, the animated series He-Man and the Masters of the Universe originally aired on television from 1983 to 1985.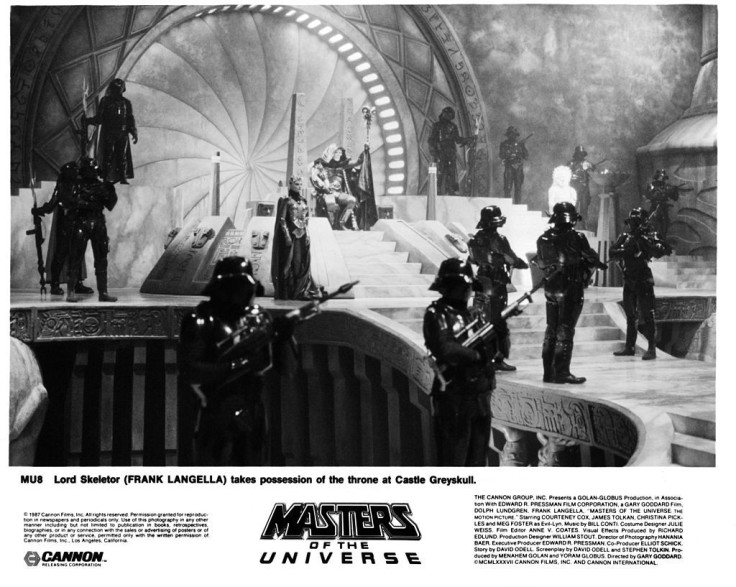 © 2023 Latin Times. All rights reserved. Do not reproduce without permission.