"Riverdale" season 6 episode 6 is out and most have probably seen the twists that showrunner Roberto Aguirre-Sacasa has done on two of the main characters of the series.
When the latest episode of "Riverdale" season 6 aired, Archie Andrews (KJ Apa) and Betty Cooper (Lili Reinhart) survived the explosion at the former's house. Both did not die and ended up coming out of the incident with superpowers.
Archie now has super strength and invulnerability while Betty could see evil auras. To shed more light on this development, Aguirre-Sacasa explained the reason behind this sudden twist on TV Guide.
"It's funny. When we were talking about this, we wanted to pick up on abilities the characters had already sort of displayed or manifested. We always joke that Archie's unkillable, and with Betty, we've made a big deal in the past that she's been able to identify serial killers by looking in their eyes and having this sort of sixth sense about it. So that's how we started talking about these gifts, if they're gifts, or curses, if they're curses," the showrunner explained.
Aguirre-Sacasa added that these developments are tied with the recent turn of events in Riverdale. He also pointed out that inheriting these powers will also be for a specific reason.
However, Archie and Betty were not the only ones affected by that explosions. Jughead Jones (Cole Sprouse) was also affected by it and harmed his hearing.
Aguirre-Sacasa also explained how these developments are not unheard of in the pages of Archie Comics.
"We kind of thought, 'It would be so fun this season to do a homage to those comic books,'" Aguirre-Sacasa stated. "That said, we did want to keep it grounded in some version of reality. We were sort of imagining, 'What if M. Night Shyamalan or Stephen King were in the writers' room? Could we wade into these waters and into this genre in a grounded, realistic way?' The answer is, 'Yes,'" Aguire-Sacasa explained.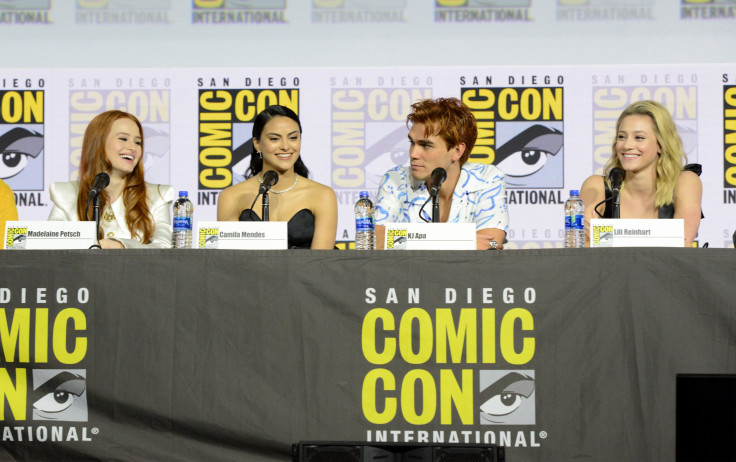 © 2023 Latin Times. All rights reserved. Do not reproduce without permission.