Matthew Perry is reportedly making it difficult for the "Friends" reunion to proceed. It was said the actor is not satisfied with the arrangements in the production and conflict with his co-stars also resulted after he could not agree with the writers' idea and when his co-stars did not back him up, he accused them of being interested more on the money they will make.
According to NW Magazine, everyone including the fans have been waiting for the "Friends" reunion to happen but what was meant to be a fun reunion turned into a mess filled with tensions and possible broke the castmates' friendship! Based on the report, Jennifer Aniston, Courteney Cox, Matthew Perry, David Schwimmer, Lisa Kudrow and Matt LeBlanc had a late-night secret meeting at the HBO Max office to talk about their reunion project.
However, things did not go well as Perry went beserk when he did not like everything he heard at the meeting. He did not agree with the ideas of the writers and he was enraged when his castmates did not support him for his disagreement with the staff's suggestions and plans for the "Friends" reunion. The actor was said to have started attacking his co-stars and told them that they only care for what they will earn from the project and not really interested in giving their fans the best.
"Matthew was quick to voice his disappointment at the ideas and told writers he was unimpressed and uninspired," the source allegedly told the magazine. When his co-stars did not react as he did, "He then turned on them for not supporting him and accused them of being more interested in money which would turn them from comedy legends to laughing stocks."
The supposed informant said that Matthew Perry stormed out in rage and this left Jennifer Aniston and Lisa Kudrow in tears. All the "Friends" cast were said to be really shocked and devastated at how the meeting turned out to be. Everyone thought that the project will go smoothly but their dream of the reunion ended up in a mess instead.
The question is - Did these things really happened? According to Gossip Cop, this is a false report. The publication reached out to Matthew Perry's spokesperson and they were told that the narrative is ridiculous. He then clarified that the actor is not involved in any conflict with his "Friends" co-actors and they certainly did not fight over a script.
It was then pointed out that for starters, the "Friends" reunion special is going to be " unscripted " so there is no way that the actor would be upset, supposedly, over the script since there isn't one. Most importantly, Matthew Perry and the rest of the cast are starring in the TV special which will not be a reboot but just a one-time show to celebrate the show's 25th anniversary.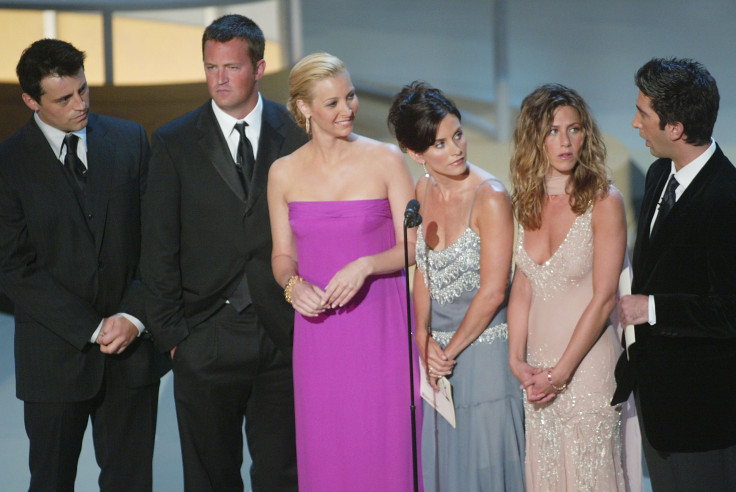 © 2023 Latin Times. All rights reserved. Do not reproduce without permission.