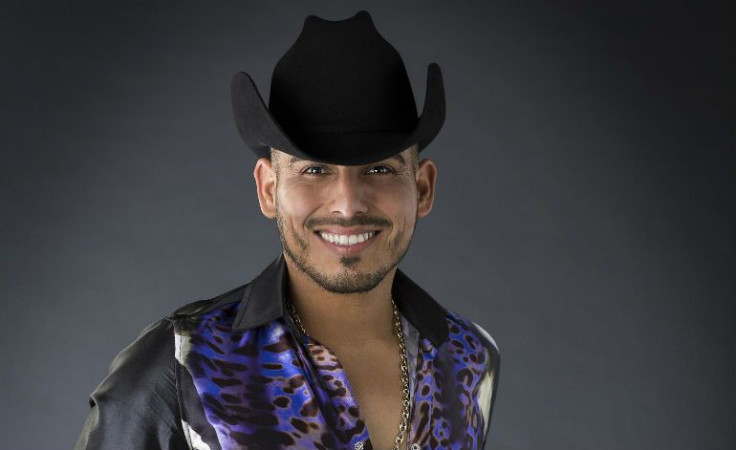 Celebrities and their famous kids, we've seen it happen before our eyes, Julio Iglesias and Enrique Iglesias; Veronica Castro and Cristian Castro; and Vicente Fernandez and Alejandro Fernandez, amongst many more. A new talent show by Univision is determined to find the next family duo in "Me Pongo De Pie." The show, which premieres May 3rd on the Spanish-language network, is an original production where talented parents and their children will compete for the big prize.
For 10 weeks, the aspiring contestants will sing traditional songs and greatest hits, with the hopes to stay in the competition. "Me Pongo De Pie" will kick off with 12 duos. Paty Cantú, Ha-Ash, Pee Wee, Río Roma, Noel Schajris and María León, will serve as team captains with two duos each.
"Me Pongo De Pie" will be hosted by Galilea Montijo, and the winner's fate will be in the hands of three judges: Ana Torroja, Cristian Castro and Espinoza Paz. We caught up with Paz, who told us why the premiere is a must watch!
Latin Times: What can you tell us about "Me Pongo De Pie"?
Espinoza Paz: Well, it's a show that you can't miss! You must watch it because it's a family show, it's fun and very emotive. It's a show that will make you cry, make you laugh, and it'll unite all the families.
LT: How do you feel forming part of the judges panel next to Ana Torroja and Cristian Castro?
EP: I feel very fortunate with the opportunity to be next to these talented human beings. They are an example to follow. I admire them, especially now that I was able to know them personally. I just feel very grateful.
LT: What characteristics should the aspiring duo have to win the competition?
EP: They need to be enchanting, and they have to make us feel their music.
LT: So, the next Vicente and Alejandro Fernandez will probably be born on this show?
EP: Hopefully! At least if we don't get the new Alejandro or the new Vicente, we hope it'll be a nice experience for all the contestants. Let this show be the first step to bigger opporunities.
LT: What personal advice do you have for the contestants?
EP: Have fun! Enjoy the moment, enjoy being on stage, just have fun. Work very hard, but have fun with the other families and with the judges too!
© 2023 Latin Times. All rights reserved. Do not reproduce without permission.