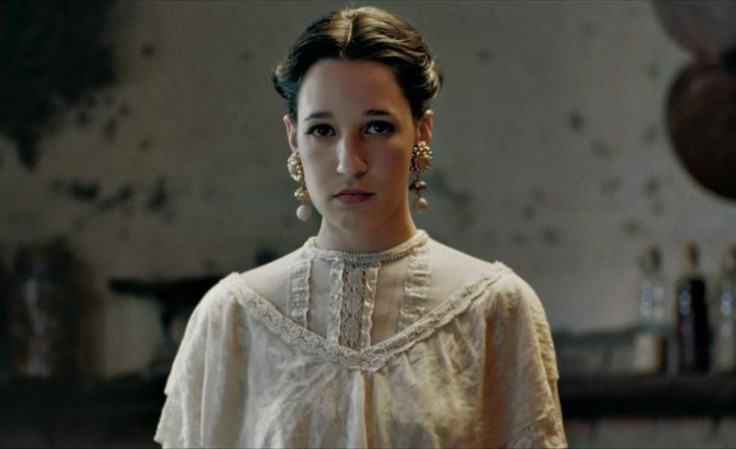 Ileana "iLe" Cabra Joglar has officially kicked off her solo career after doing backing vocals in Calle 13. Cabra, who is sister of stepbrothers Rene "Residente" Pérez Joglar and Eduardo Jose "Visitante" Cabra Martínez, was known as "PG-13" for the 10 years she was part of the multi Grammy-winning act. Now, you can call her iLe and we're sure that you'll become a fan in a heartbeat.
The 26-year-old singer from Puerto Rico presents her first single and music video off of her debut studio album out this summer. The enchanting track, titled "Canibal," was co-produced by iLe and Ismael Cancel, Calle 13's drummer. The song also features arrangements and keys by her brother, Visitante and acclaimed Argentine bassist Guillermo Vadala. The official music video also dropped Friday. The mesmerizing and powerful visuals were filmed in Argentina, directed by Juan Manuel Costa and produced by El Birque Animaciones. According to her representative, "iLe conceptualized the video and was directly involved with the entire creative process."
In celebration of her solo project, her older brother, Residente, also shared the big news on social media. "I leave you with a small taste of the new album of the most talented person in the family," the 38-year-old urban singer expressed on Twitter. With no more to say, other than her music and style are badass, here are some things to know about the rising solo star.
1) iLe was born April 28, 1989 in Hato Rey, San Juan, Puerto Rico.
2) She is daughter of artistically-driven parents: Flor Joglar de Gracia, an actress and José Cabra González, a creative advertiser and musician.
3) Her passion for music began at a very young age when she would perform at family gatherings.
4) iLe was in the school choir and took piano classes.
5) She took singing lessons from Puerto Rican soprano Hilda Ramos and Cuban singer Gema Corredera.
5) She was only 16 years old when she jumped on board the Calle 13 group.
6) The first song she released with them is called "La Aguacatona."
7) She was nicknamed PG-13 by her cousin Marcel Cardoza Joglar.
8) Her breakthrough performance was at the age of 18 when Calle 13 performed "Pa'l Norte" at the 8th Annual Latin Grammy Awards.
9) In 2012, she was chosen by Miguel Cotto to sing the Puerto Rican national anthem at his boxing match against Floyd Mayweather Jr.
10) In 2015, she changed her artistic name to iLe. The rest, as they say, is history.
© 2023 Latin Times. All rights reserved. Do not reproduce without permission.