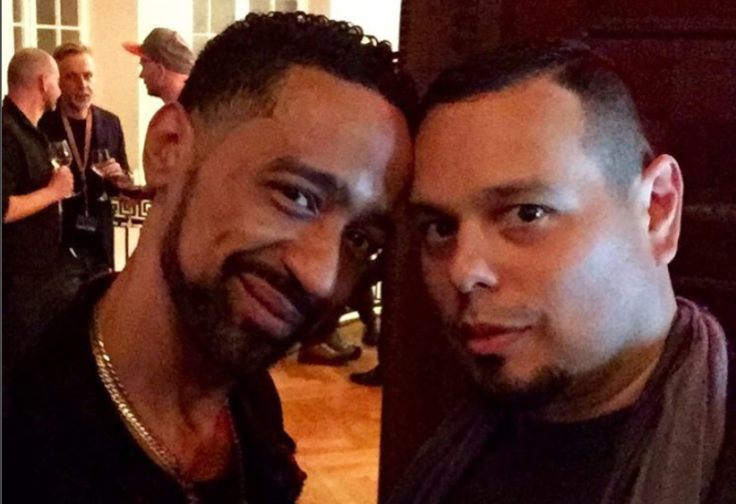 Back in the 1990s, clubs and dance halls all over the world were catching up on the latest dance trend, "Voguing." Pop music legend, Madonna, introduced the iconic moves to the audience with her memorable black and white music video with the same name, "Vogue," and carried it through in her first film "Madonna: Truth or Dare," and her concert tour "Blond Ambition."
Ester Gould and Reijer Zwaan's documentary, "Strike A Pose," invites us into the lives of the group of dancers that made this avant-garde movement happen. José Guitérrez and Luis Camacho, both of the Xtravaganza house in New York, were the two Latino men in charge of the video's choreography, and making charge the Material Girl got all the right moves back in the late 80s, when voguing was a must among the "It" crowd.
"It was such as gift," Luis told Remezcla. "You know, we were two Latin kids from, I don't want to say 'the ghetto,' but not the best part of town. And for both of us to have this opportunity as Latinos, was major. We didn't feel that at the time but looking back, it was such a great opportunity."
The documentary, which recently premiered at the Tribeca Film Festival in New York City, focuses on the talented group of young dancers, who 25 years later, reunite to talk about how their lives were forever changed by the influence of one of the most recognized, beloved, and controversial music artists in the world, Madonna.
"Yes we miss her, and we think about her," José said. "I'm sure she does as well. But we've all moved on. We didn't want it to seem like a big Madonna bash."
The Hollywood Reporter describes the film as a "smartly assembled film which makes points that resonate in a world where fame is increasingly ephemeral and life after the celebrity window closes can get awfully cold."
© 2023 Latin Times. All rights reserved. Do not reproduce without permission.