Meghan Markle and Prince Harry uploaded snippets of their wedding last year in celebration of their first-year anniversary as a royal couple. Royal watchers greeted the Duke and Duchess of Sussex. However, Piers Morgan slammed Meghan and called her a "fame hungry diva."
The 8.2 million followers of Sussexroyal, the House of Sussex's official Instagram account, were greeted with a clip composed of beautiful photos from their wedding last year, accompanied by the song "This Little Light Of Mine."
The photos in the clip were personally approved by Prince Harry and Meghan. "Thank you for all of the love and support from so many of you around the world," the caption said. "Each of you made this day even more meaningful."
The royal couple was showered with "Happy Anniversary" greetings and love from fans all around the world. Morgan, however, has a different reaction to the Sussex's anniversary tribute to themselves and their fans.
The "Good Morning Britain" presenter criticized Prince Harry and Meghan for using their wedding photos for self-promotion purposes. Morgan particularly targeted Meghan, calling her a "fame-hungry diva."
Morgan challenged Prince Harry and Meghan to name at least one person from the 8.2 million people who they believed made their wedding extra special. Morgan pointed out that the royal couple keeps on telling everyone that they are special when in fact many of Prince Harry's closest non-famous friends were not invited to their wedding.
The big word that Morgan used was "hypocrisy." "The whiff of hypocrisy stretches wider," were the columnist's exact words. Morgan continued to attack Prince Harry in his article, pointing out that while the Duke of Sussex campaigns for the environment, he does so in helicopters for 100-mile journeys.
Prince William and Kate Middleton did not escape from Morgan's criticism either. Amid the House of Sussex's wedding anniversary photo hype, the House of Cambridge, not to be outshined, released family photos of their own with their three children.
The popularity contest between the House of Cambridge and House of Sussex led the two royal families acting like they are in some royal reality show, accused Morgan. The winner gets more media coverage, while the senior members of royal family really worked hard getting the credits they deserved, Morgan further stated.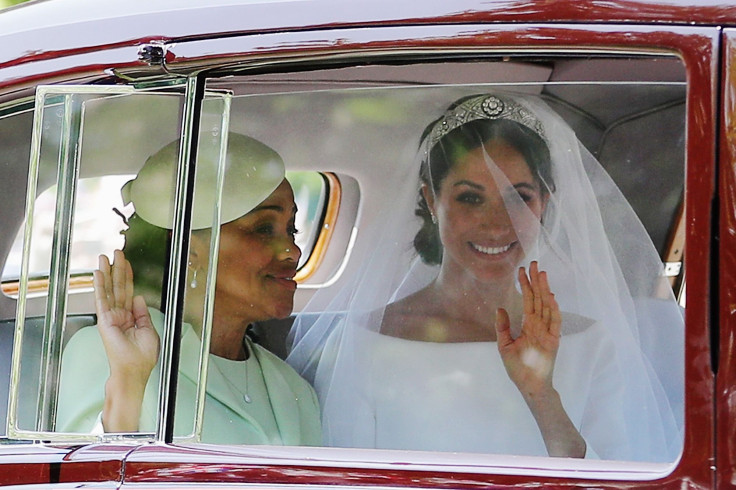 © 2023 Latin Times. All rights reserved. Do not reproduce without permission.