After marrying Prince Harry and joining the royal family, Meghan Markle knew that her every move will be scrutinized and criticized by the media. Back in February, when she held her baby shower in New York, the Duchess of Sussex was so concerned about how people might view her that she made one surprising request to The Mark Hotel.
Meghan didn't want to be seen as enjoying too much the media attention that her birthday bash was generating. So she requested the hotel to let her leave via its service entrance so it would appear as if she was trying to sneak out of the hotel.
"The VIP [Meghan] explained that her intent was to change the literal optics of the departure, making it appear that she was at least attempting to sneak out of the hotel in photos rather than exiting through the main entrance and giving the potential impression that she was enjoying the media attention," The Sun reported, citing documents from the US State Department.
The baby shower was truly a very high-profile event with a host of celebrities in attendance. Among Meghan's guests were tennis legend Serena Williams and George Clooney's wife and international human rights lawyer Amal Clooney.
But Meghan was indeed right about one thing — some people definitely found fault in the duchess' baby shower. For instance, there were complaints that it was too pricey, while others questioned why it had to be done in New York City.
"Baby showers, it's very much an American thing," Queen Elizabeth II's former spokesman, Dickie Arbiter, explained to Us Weekly what the fuss was about. "We don't do it here in the U.K. It was a bit over the top in terms of expense and the way she got there."
Archie's New York City baby shower cost $200,000, according to Cosmopolitan. But to Meghan's defense, the cost was not footed by British taxpayers at all.
It pays to have friends with very deep pockets. Apparently, it was Meghan's friends who footed the bill. It was Williams who organized the event, which naturally explains why she also paid for The Mark's $75,000-a-night penthouse suite out of her own pocket. The tennis star player surely can afford it, considering that her net worth is estimated to be $180 million, according to Business Insider.
Meghan flew to New York City via a private jet, which would have cost her $100,000. But the jet was said to be owned by another friend, who let the duchess use it for free.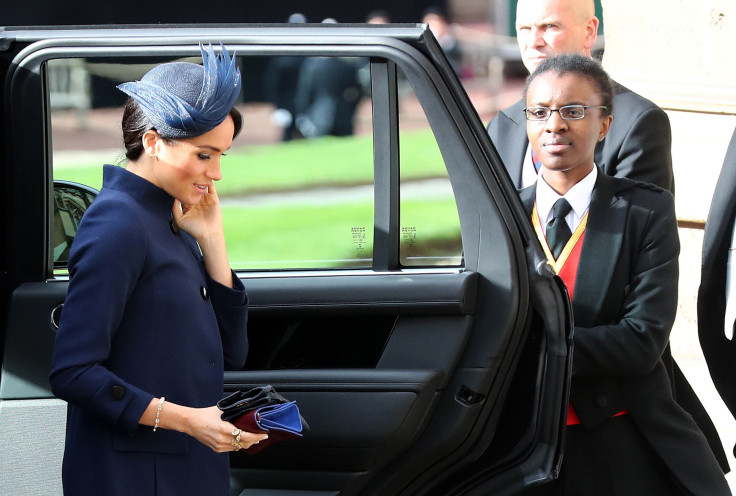 © 2023 Latin Times. All rights reserved. Do not reproduce without permission.