The royal family expressed surprise at Meghan Markle's request to Prince Charles for a wedding.
The Duchess of Sussex asked her future father-in-law to accompany her down the aisle to marry Harry since her sick father, Thomas Markle was unable to do so.
Speaking on the stunning event, royal authority Neil Sean explains the thought processes of Camilla, the wife of Prince Charles.
"We now all know, thanks to the world stage, Prince Charles was asked by his younger son if he wouldn't mind escorting his wife-to-be Meghan Markle down the famous aisle at St George's Chapel in Windsor. He [Charles] was delighted, couldn't believe it, and [was] said [to be] absolutely honored and thrilled," Sean pointed out (via Express).
The royal expert claims that Camilla Parker Bowles and Prince Charles had second thoughts about the request.
Markle allegedly voiced her opinions to Prince Charles during their meeting. Everyone allegedly realized at this point that she would be challenging to work with.
Sean said that some individuals believed Markle wanted to hold the spotlight for a brief period before Prince Charles intervened.
Sean said per Geo.tv that Meghan "wanted the focus to be on her" and for "the world's cameras to let us see that she was a strong independent woman and of course, doing things her own way".
The royal expert, however, asserted that when Prince Charles informed Prince Harry of his wife's request, the latter merely responded, "That's just how Markle is," according to Prince Charles.
Sean added: "According to a good source, and as ever allegedly, it appears that when Prince Charles bought this up with his youngest son, he [Harry] said 'oh well, that Meghan.'"
He concluded: "But as you can see now, and as Prince Charles is looking back over that particular period, he should have known exactly what was around the corner."
Markle and Prince Charles were beaming as they made their way down the chapel aisle on their wedding day. The future monarch was cheerful when he led Ragland away from the wedding venue.
Prince Charles and Markle continued to be relatively close friends soon after their wedding. Indeed, there are rumors (per Marie Claire) that the father of two loved his daughter-in-law and even gave her the nickname "Tungsten," a rare metal symbolizing Markle's resiliency.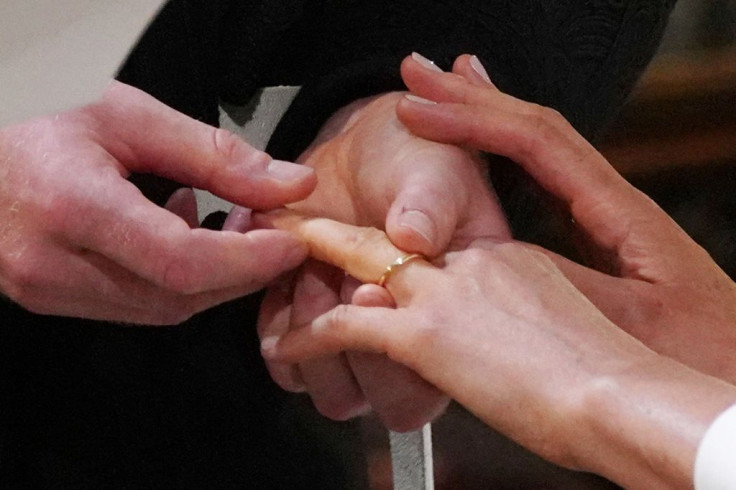 © 2023 Latin Times. All rights reserved. Do not reproduce without permission.