Meghan Markle and Prince Harry's wedding on May 13, 2018, was a fairytale ceremony that many waited and watched with anticipation. The lavish ceremony was prepared to the most minute detail, but reports claimed that not everything went according to what Meghan wished.
There were reportedly things that Meghan would have wanted done at that time but were not given blessing. Here are some of the things that were denied from the Duchess of Sussex during her wedding celebration.
The Tiara
Viewers of the royal wedding will not forget the gorgeous Queen Mary Diamond Bandeau tiara that the bride wore on her wedding day. The diamond and platinum headpiece was a stunning sight on Meghan but was reportedly not her choice to wear.
According to a report, Prince Harry's wife originally eyed a diamond and emerald tiara, which she had fallen in love with. Unfortunately, the Queen herself stepped in and outright denied her choice of headwear.
As surprising as this was for fans, there was a strict reasoning behind the tiara change. First, brides traditionally don't wear colored headstones on their tiaras, and the emeralds would have contrasted glaringly on her dress and veil. Second, the origin of her choice of headwear is suspected to be Russian, which won't be appropriate for a British wedding.
The Wedding Reception
Meghan and Harry reportedly wanted to hold their wedding reception at Frogmore House, but royal aides advised strongly against it. Instead, advisors offered St. George's Hall, naming it to be the more "practical" choice than the two.
In the end, the couple compromised by having two receptions: a private lunch at St. George's Hall after the ceremony for all guests and an even more private dinner at Frogmore House for close friends and family. This way they were able to subdue the worry of venue size after the wedding yet were still able to celebrate at the venue that Meghan and Harry hold close to their heart.
The Living Arrangements
The Queen reportedly disappointed Meghan after her wish to live in Windsor Castle after their wedding was denied. Experts believe that Windsor Castle may not have been entirely "appropriate" for a young family to live in. Instead, Queen Elizabeth offered Frogmore Cottage as an alternative for the newlywed couple.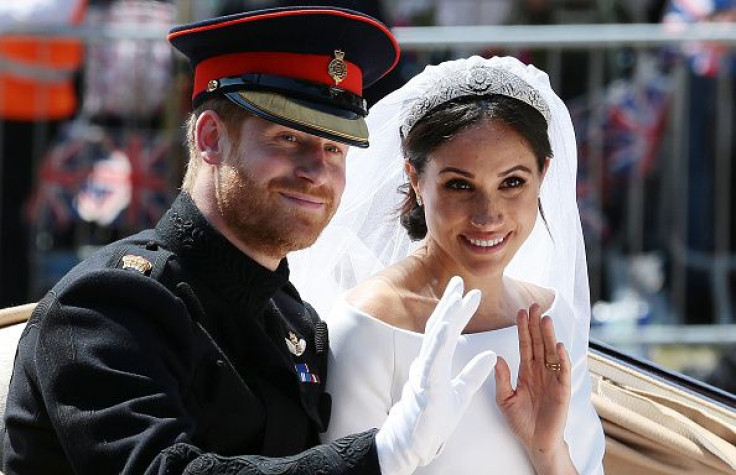 © 2023 Latin Times. All rights reserved. Do not reproduce without permission.