In an interview Tuesday, Meghan Markle's fans were quick to notice that she looked happy unlike in the 2019 documentary when she still had royal duties to perform.
The Duchess of Sussex, who wants fairer laws to benefit mothers and fathers, recently gave an interview via the New York Times DealBook Summit, and fans highlighted the moment in which she discusses her mental health, reported Cosmopolitan.
Meghan and her husband, Prince Harry, have been advocating for happiness and mental health, and many will remember the moment during the ITV's 2019 documentary, "Harry & Meghan: An African Journey," in which she was asked how she was doing. During the documentary, she looked emotional and shared that she hadn't been coping well with the intense scrutiny from the public and media. "Thank you for asking, because not many people have asked if I'm okay... But it's a very real thing to be going through behind the scenes," she said.
Presenter Tom Bradby then asked her, "And the answer is, it would be fair to say, not really okay? As in, it's really been a struggle?" To which Meghan replied, "Yes."
Now, her fans are comparing the difference between the interview, which aired in 2019 and the one that she gave Tuesday – in which she was asked if she was feeling better about everything. The former "Suits" star laughed in response, and said, "Yes." Meghan, who is now focusing on humanitarian work in the US after stepping away from the pressures of life as a member of the British Royal Family, also confirmed that she is in a much happier place now. She said that she is feeling "much better about everything."
After watching the interview, one of her fans tweeted two clips of the interviews, and captioned it, "The last time Meghan Markle was asked how she was feeling versus now. The change is just everything." According to Cosmopolitan, others are also happy with the change, with one commenting that the 2019 interview made the Twitter user gulp, and feels glad she is happy now. Another noticed the "drastic difference," and said Meghan is positively thriving now while she was "suffering terribly" back then.
As for her campaign for paid parental leave, which the US currently does not offer to new parents, Meghan said that she doesn't see it as a political issue but rather as a humanitarian one, which means she doesn't believe she has broken any royal protocol. "Head of State, The Queen has to remain strictly neutral with respect to political matters," as per the British Royal Family's official website.
Even though she is back in the US, she hasn't forgotten her connection with the UK as during the interview, she paid a tribute to the British armed forces by wearing a poppy badge. Money received for each poppy sale goes to the Royal British Legion, a charity that provides social, emotional and financial support to members and veterans of the British Armed Forces and their families.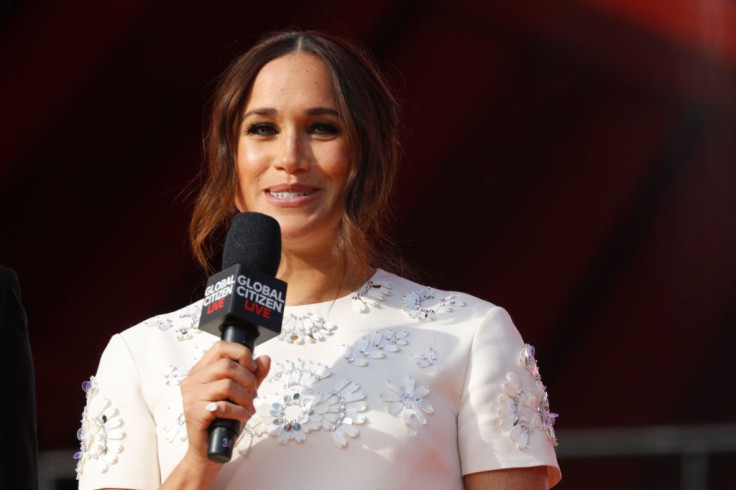 © 2023 Latin Times. All rights reserved. Do not reproduce without permission.