When Melania Trump ushered in her 51st birthday on Monday, she was unsurprisingly spoilt for choices. But, Republicans who celebrated the former First Lady of the US decided to milk on the opportune occasion—and urged fans to donate to Donald Trump's party!
As reported by Daily Star, Trump's backers put forth a rather interesting request to benevolent supporters: to cough up $100 to "defend the Trump legacy". The process was driven by organizers who decided on a digital card, as cited in The Times.
On Sunday, Trump supporters received an email written in all caps (Trump's iconic tweeting style): "We know how much the First Lady means to YOU so we're going to give you ONE MORE chance to sign her card, but you must ACT FAST!"
Party supporters were taken to a page that encouraged them to make a sizeable donation to the party's coffers, upon signing on the page. What's more, the $100 option was automatically selected, making it crystal clear as to how much was expected. Now, that's what we call a royal way to cash in on the goodness!
The page which features a snap of Melania said: "We are working hard to defend the Trump Legacy from Biden and the Radical Left, but we need you to join us! We only need a few more donations today to stay on track will you quickly step up and help close the gap?"
While the instance evoked mammoth humor, it's not the first time that the Republic party has pulled a similar trick to rally funds from its supporters. Trump-sponsored mails have received major flak in the past owing to call for donations becoming recurring payments.
The Trumps have been in the news lately, even before Melania turned a year older. Barely a couple of days ago, speculations ran amok that Donald Trump was about to launch a social media platform that encourages 'pro-free speech' to voice his stance over varied issues. "It's being designed to be PRO-FREE SPEECH. There won't be any Big Tech censors trying to muzzle Conservatives for sharing FACTS," read the other emailer.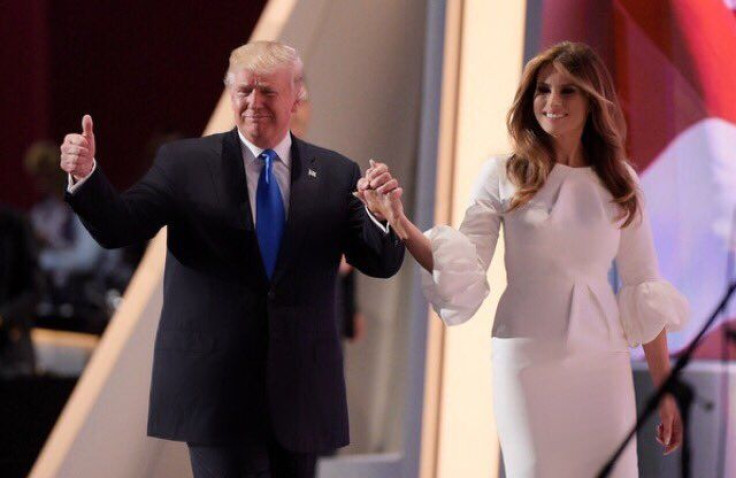 © 2023 Latin Times. All rights reserved. Do not reproduce without permission.