Melania Trump spoke of her COVID-19 diagnosis shortly after husband Donald Trump confirmed they had contracted the disease. The president announced on Thursday that he and Melania tested positive for COVID-19.
On Twitter, Melania said she has the novel coronavirus, the virus that causes COVID-19, "like too many Americans." She also said she and her husband were "feeling good" despite the diagnosis.
"As too many Americans have done this year, @potus & I are quarantining at home after testing positive for COVID-19," she wrote. "We are feeling good and I have postponed all upcoming engagements. Please be sure you are staying safe & we will all get through this together," she added.
Donald Trump confirmed their COVID-19 diagnosis on Thursday night, just hours after the White House had confirmed that presidential adviser Hope Hicks already has the coronavirus. "Tonoight, &FLOTUS and I tested positive for COVID-19," he wrote on Twitter. "We will begin our quarantine and recovery process immediately. We will get through this TOGETHER!"
As confirmed by White House physician Sean Conley, Donald Trump and Melania Trump are both well at this time and will remain at home within the White House during their quarantine. "Rest assured I expect the president to continue carrying his duties without disruption while recovering, and I will keep you updated on any future developments," he said.
On Thursday evening, Trump spoke publicly about Hicks' COVID-19 diagnosis, saying his adviser might have contracted the virus during his interaction with members of law enforcement or the military. The president also described Hicks' illness as "a terrible thing." "I was surprised to hear with Hope but she's a very warm person with them and she knows there is a risk," he said.
Hicks traveled with Trump on Wednesday to attend his campaign rally in Minnesota. On Tuesday, she was also with Trump and Melania when they attended the presidential debate against Joe Biden.
The U.S. is still the country with the most number of COVID-19 cases in the world, with more than 7.3 million Americans testing positive for the disease. More than 200,000 of them have already died.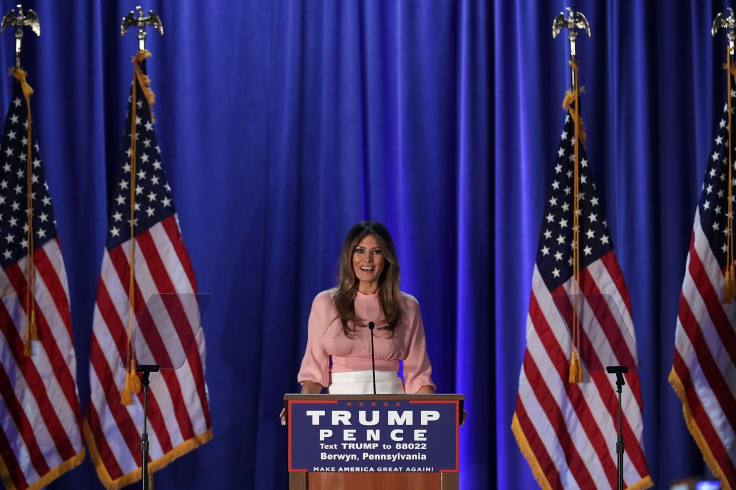 © 2023 Latin Times. All rights reserved. Do not reproduce without permission.