U.S. President Donald Trump revealed in a tweet that he and his wife, Melania Trump, have tested positive for COVID-19. Both of them got tested after one of the Trump administration's top aide tested positive for the novel coronavirus on Thursday.
Trump added that he would begin "quarantine and recovery process immediately" now that the reports have come and both of them have turned out to be positive. The results came after Donald and Melania got tested for novel coronavirus infection as one of their top aides, Hope Hicks also tested positive.
Hicks traveled with Trump on his Air Force One to go for and come back from the Presidential debate in Cleveland against the Democratic presidential nominee Joe Biden.
Even before the test results came, the U.S. president had said that he would isolate himself and begin self-quarantine. Now that Melania and Donald Trump are COVID-19 positive, it is expected to disrupt their public appearance schedule, especially because the U.S. Presidential elections are only a few weeks away.
The coronavirus pandemic has affected more than seven million people in the U.S. so far and has left more than 200,000 people dead. Trump has been subjected to a lot of criticism for his handling of the coronavirus pandemic in the country and for not following the social distancing and other norms advised by the World Health Organization (WHO) for prevention against COVID-19.
Despite being a world leader, Trump has been hardly seen once or twice wearing a face cover, even in crowded facilities, for prevention against coronavirus. He has also been blamed for touting unproven drugs as effective COVID-19 treatment and even claimed that he took doses of hydroxychloroquine to prevent himself against the novel coronavirus infection.
Additionally, Trump has publicly made irrelevant remarks, such as exploring the use of ultraviolet radiation and disinfectant to kill the virus.
His handling of the coronavirus pandemic continues to remain one of the biggest points of discussion and criticism for his opponent Joe Biden, who is predicted to steer ahead in the upcoming presidential elections as per the nationwide polls.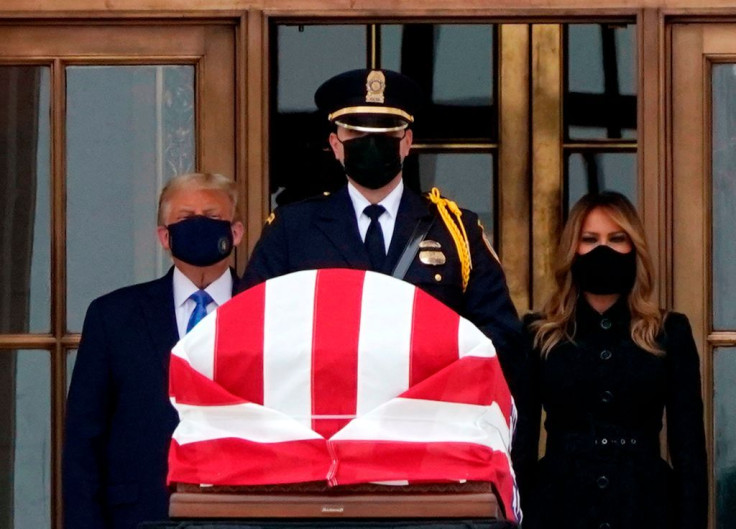 © 2023 Latin Times. All rights reserved. Do not reproduce without permission.