According to Melania Trump's former friend and advisor, Stephanie Winston Wolkoff's memoir "Melania and Me," the First Lady wasn't embarrassed when she was accused of plagiarizing a Michelle Obama speech for Republican National Convention address in 2016. In fact, the then-future first lady was suspicious that someone was deliberately trying to sabotage her.
The memoir "Melania and Me" was published on Sept. 1 and has been described as a narration of Wolkoff's former friendship with Melani and the brief period of time she worked for the Trump administration. In her tell-all book, Wolkoff shares that when the time came for Melania to prepare a speech for the RNC, she tried to refer the first lady to someone who could her pen a professional draft but she refused.
And when Melania was done with her speech, several reports surfaced that accused her of plagiarizing Michelle Obama's 2008 speech at the Democratic National Convention. But instead of being embarrassed or anxious over the claims, she was sure that someone was trying to keep her away from the limelight.
"She was suspicious that the plagiarism had been left in on purpose," Wolkoff wrote. "Someone in Trump World didn't want Melania to shine. "We talked about who that might be. Who stood to gain by making Melania look bad? Our conversations were guarded, and she kept it light, as always. But it seemed to her, and to me, that the plagiarized speech was like drawing first blood between rivals. Or was it a warning that Melania should stay in the background?"
At the time, Meredith McIver, a staff writer working for the Trump Organization came forward and took the blame, claiming that she mistakenly copied the part of Obama's speech as Melania had pitched it as an inspiring example of what she wanted her RNC speech to look like. While she offered to quit given the scandal her mistake caused, President Donald refused her resignation.
While the book doesn't mention it, Melania Trump has been accused by Wolkoff of using private email accounts for government business in an interview with The Washington Post. She shared that while the First Lady is not a government employee did send Wolkoff messages concerning government business, including hiring, scheduling, logistics and finances.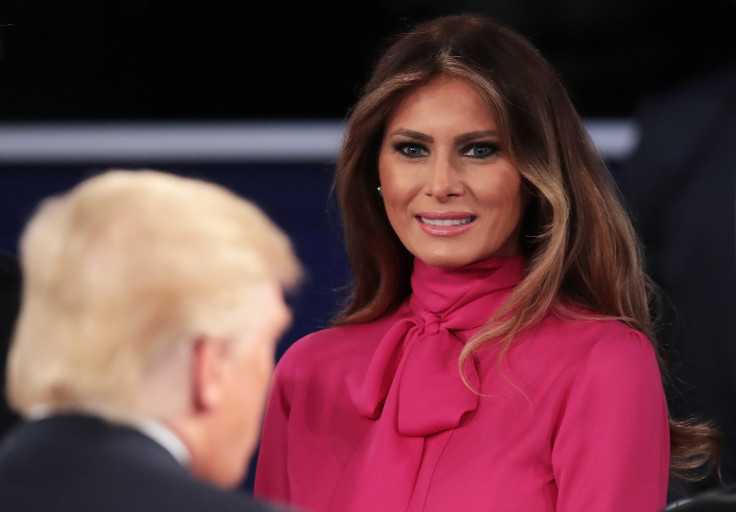 © 2023 Latin Times. All rights reserved. Do not reproduce without permission.