Melania Trump is unquestionably stoked about revamping White House's iconic Rose Garden. But, scores of Americans are divided on whether she'd be able to pull it off successfully. After all, recent history is laden with multiple renovation fails by the First Lady.
"The very act of planting a garden involves hard work and hope in the possibility of a bright future," said Ms. Trump, enthusing the need for restoring the epochal garden, which was originally designed by Kennedy's friend Rachel 'Bunny' Mellon. "Preserving the history and beauty of the White House and its grounds is a testament to our nation's commitment to the care of this landscape and our dedication to American ideals, safeguarding them for our children and their children for generations to come," Melania added.
President Trump's wife's announcement amassed a lot of ire on social media, as netizens slammed her for the inappropriate timing, given how the United States is currently wading through precarious political unrest amid a global health crisis that seems to spiral out of control.
The Rose Garden has always held a position of strategic importance in the White House, as it was largely used for outdoor ceremonies. Lately, the Rose Garden has been Trump's favored space for press briefings owing to the pandemic. The idea of refurbishing isn't really a terrible thing after all, as the Garden was never really refurbished since 1962 during John F. Kennedy's reign.
This isn't the first time that Melania has faced merciless trolls for her revamping endeavors. In the year 2018, she was rebuked for a redecoration blunder -- aside from adding her 'Be Best' campaign slogan to the back wall, Melania went a step beyond and rebranded the White House bowling balls with the wrong logo. Melania erroneously added a logo that stated "The President's House" instead of the original White House's moniker, 'The People's House."
The glitch didn't go unnoticed, and what followed was a stream of trolls hinting at Melania's blooper moment. Fast forward to the Rose Garden's makeover project, which as per Melania's proposal, will reportedly "fulfill the dynamic needs of the modern presidency" by concealing lighting cords, plugs, and other electrical equipment that are essential for presidential events.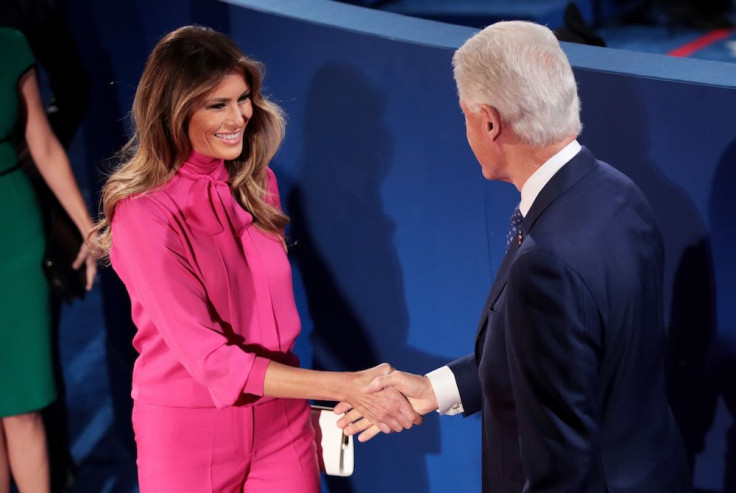 © 2023 Latin Times. All rights reserved. Do not reproduce without permission.