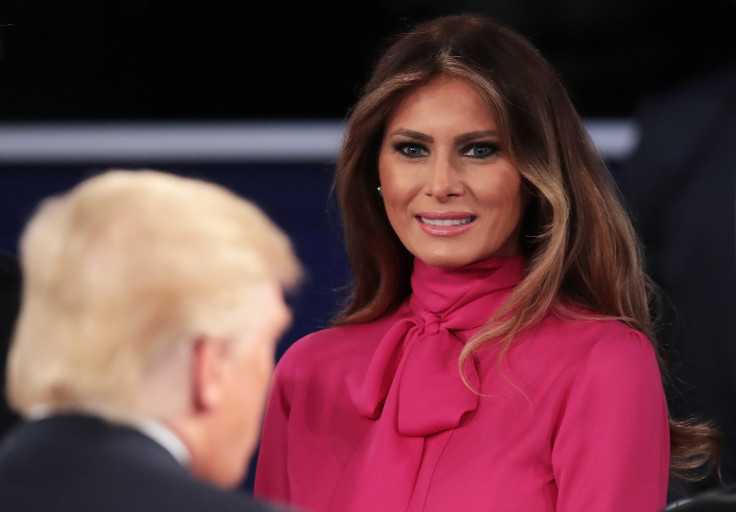 Melania Trump finally responded to the controversies regarding Donald Trump's reported cyberbullying of the 16-year-old environmental activist Greta Thunberg. People have been waiting for the response of the FLOTUS because she spearheads the Be Best campaign, a group that aims to fight bullying of the youths via social media.
The FLOTUS remained silent after her husband mocked Thunberg by telling her that she should "work on her anger management." The POTUS' comment came after the Swedish activist was named by Time's magazine as the "Person of the Year."
"So ridiculous, Donald wrote on Twitter. Greta must work on her Anger Management problem, then go to a good old fashioned movie with a friend! Chill Greta, Chill!"
Greta Thunberg did not let it pass and showed that Melania Trump's husband can't push her at the side and replied back by changing her Twitter profile description. She wrote, "A teenager working on her anger management problem. Currently chilling and watching a good old fashioned movie with a friend."
In any case, Melania Trump was criticized for keeping quiet when the aim of her Be Best initiative is to curb cyberbullying. The critics also hit her for failing to address the issue last week but she angrily responded when her son Barron Trump was mentioned in Donald's impeachment proceedings.
The First Lady said that with her son being dragged into the hearing, the policians are bullying her son. She called out Pamela Karlan, professor of law at Stanford Law School, for citing her teen son while saying her arguments about the limitations of presidential power.
"A minor child deserves privacy and should be kept out of politics," Melania tweeted. "Pamela Karlan, you should be ashamed of your very angry and obviously biased public pandering, and using a child to do it."
Melania Trump's reaction to Barron being brought up in a political discussion just heated the Trump and Greta Thunberg issue. Now, the FLOTUS is also being accused of hypocrisy after she finally broke her silence over her husband's cyber attacks on the teenage climate activist. She responded through the press secretary of the White House on Dec. 14.
"Be Best is the First Lady's initiative and she will continue to do all she can to help children," the statement sent to CNN reporter Kate Bennett reads. "It is no secret that the President and First Lady often communicate differently - as most married couples do. Their son is not an activist who travels the globe giving speeches. He is a 13-year-old who wants and deserves privacy."
© 2023 Latin Times. All rights reserved. Do not reproduce without permission.