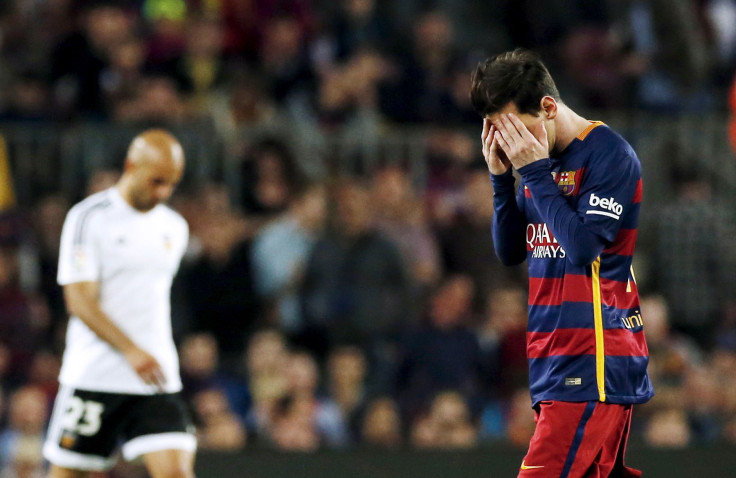 It's no secret Brazilian beauty and Miss BumBum contest winner, Suzy Cortez, is a huge FC Barcelona (and Messi) fan. Cortez constantly posts racy photos on social media showing her assets off, but there was one in particular that took things too far for Antonella Roccuzzo, Lionel Messi's longtime partner.
The risqué pic showed Cortez's bare bottom, while wearing a number 10 Barcelona jersey with Messi's name on it.
As most know, Roccuzzo keeps an extremely sharp eye out for what her superstar boyfriend does at all times (as would most of us), so she was quick to act, and force the soccer player to do so as well. Shortly after the pic surfaced, Messi blocked Cortez, just as Roccuzzo had asked him to, after doing so herself.
According to The New York Post, when Cortez noticed she'd been blocked, she was extremely surprised at Roccuzzo's lack of confidence. "I was completely shocked when I spotted it. If I could, I would tell her not to be worried about me, I'm just a fan. I'm surprised that she isn't more sure of herself," Cortez said.
Cortez also said she's convinced the stint is out of jealousy, since she's just "a football fan and a huge fan of Barcelona." The model insisted the whole thing is an overreaction on the soccer player's girlfriend's part. "I only follow about 10 people and he was one of them. So when I saw that I was blocked I thought it could only be jealousy. Why would he block me if he has 40 million followers? Then I checked her profile and confirmed she had also blocked me."
Messi and Roccuzzo have two sons together, and have been in a romantic relationship since 2008, but have known each other since the two were 5 years old in Argentina.
© 2023 Latin Times. All rights reserved. Do not reproduce without permission.