A Chester County methamphetamine dealer has been sentenced to six-to-12 years in prison after admitting to disposing of his stillborn child's body in a backyard burn barrel.
The offender, William Jones, 51, of Honey Brook, pleaded guilty last week to abusing a corpse, concealing the death of a child, and conspiracy, during a hearing before Common Pleas Court Judge Jeffrey Sommer. He was sentenced to 4½ to nine years in prison on those charges.
He will ultimately serve a congregate sentence of six to 12 years behind bars after he filed a guilty plea to drug charges of possession with intent to deliver a controlled substance, criminal use of a communications facility, and conspiracy, Patch reported.
Jones was arrested in September 2019 after a months-long probe into the infant's death, which started with an anonymous tip.
According to a criminal complaint filed by state Trooper Aaron Botts, the caller reported to the Chester County Children and Youth Services that Jones' girlfriend Anita DePedro, 31, had delivered a stillborn child in the bathroom of the Egan Circle home the couple shared.
The informant told authorities that Jones had cremated it in a burn barrel before burying it in an unmarked grave nearby. Botts tracked the unidentified caller down and interviewed the person on March 27, 2019. The informant then confessed she did not like the way that DePedro had acted during her pregnancy because she continued to use drugs and alcohol during her term.
The caller had apparently received a message showing a screenshot of a now-deleted Facebook post from Jones, where the man was complaining about DePedro's drug use and shared that the woman had given birth to a dead baby while she was high on drugs.
Officers were able to interview more people who reportedly saw the social media post and confirmed the story, the Daily Local noted.
Police had also been targeting Jones for selling meth to a confidential informant on nine occasions between June and August 2019 with DePedro, who then pleaded guilty to drug charges in August 2020. She is currently serving a 2½-to-5-year sentence in state prison, court records indicate.
Meanwhile, Jones had a significant amount of methamphetamine and drug paraphernalia when he was nabbed by police, alleged to have possessed over a pound of meth with the intent to deal it. DePedro is accused of conspiring with Jones in delivering at least five ounces of the drugs but she was not charged with any crimes related to the abuse of the child's corpse.
During an interview with police, Jones moved to admit that DePedro had given birth to the baby while under the influence of drugs, noting that the baby "was almost certainly dead," according to the Philadelphia Inquirer. The woman would later confirm Jones' account, saying that "the child was never alive, never moved, and never made a noise."
He contended that he burned the stillborn's body to protect DePedro. Investigators never found the child's remains despite securing enough evidence through interviews, social media, and searches of the couple's property for the criminal charges.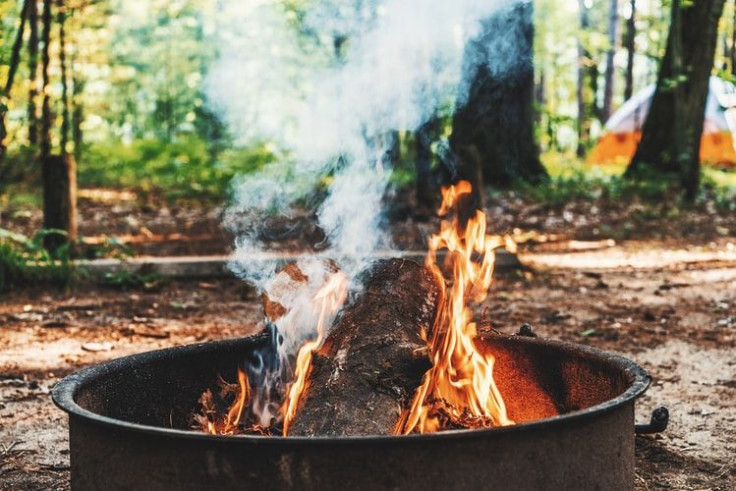 © 2023 Latin Times. All rights reserved. Do not reproduce without permission.