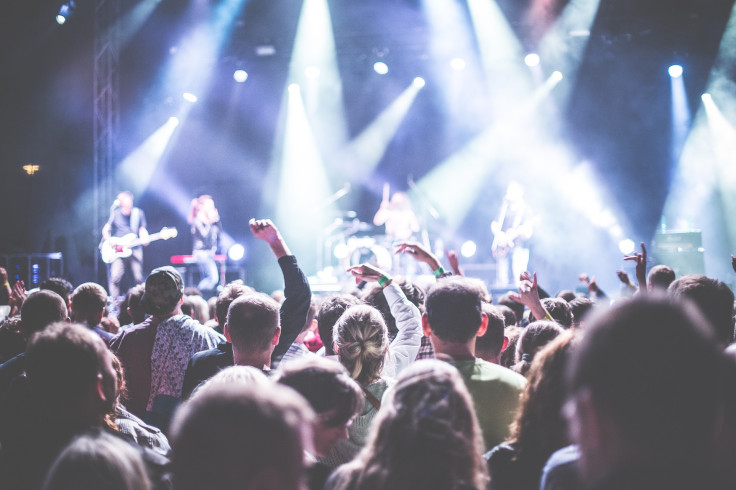 Authorities in the Mexican city of Chihuahua have banned performance of songs with misogynistic lyrics, citing a rise in the number of domestic violence cases.
Mayor Marco Bonilla said the city council unanimously approved the move on July 26. Performers who don't comply can be fined from 674,000 pesos to 1.244 million pesos (approximately $40,000 to $74,000).
The law bans the performance of tracks that promote violence against women, their discrimination, marginalization or exclusion, said the mayor.
Bonilla also said in a video message, "Violence against women has reached levels that we could consider a pandemic."
He shared that nearly 70% of emergency calls in the Mexican city are connected to domestic violence, especially against women.
The mayor stressed they can't allow this, and also "can't allow this to be normalized."
Councilwoman Paty Ulate said in a statement on Facebook that the law will be enforced at events that need a permit from the council.
She added the funds that will be collected will go to the Instituto Municipal de Mujeres--a local government organization that works for gender equality.
It is unclear how the law will be enforced.
Officials have not shared names of artists who would be targeted. But musical genres like reggaeton, made popular by artists such as Bad Bunny, could be affected, as they have drawn criticism for explicit and sexist lyrics. Narcocorridos and corridos tumbados are types of homegrown Mexican music and linked to the drug trade and violence. Natanael Cano and Peso Pluma are some of the popular artists in this genre, according to CNN.
In 2012, Chihuahua had banned the long-running band Los Tigres del Norte after a gig during which the band members performed three songs known as narcocorridos. These tracks celebrate the exploits of drug traffickers. The Mexican city also fined the concert organizers 20,000 pesos, which was about $1,600 in 2012.
The latest ban in the city comes after Mexico's President Andres Manuel Lopez Obrador criticized corridos tumbados in June. But there were no talks on banning a certain music genre or performers.
During a new conference, Obrador said, "We're never going to censor anyone. They can sing what they want, but we're not going to stay quiet."
© 2023 Latin Times. All rights reserved. Do not reproduce without permission.