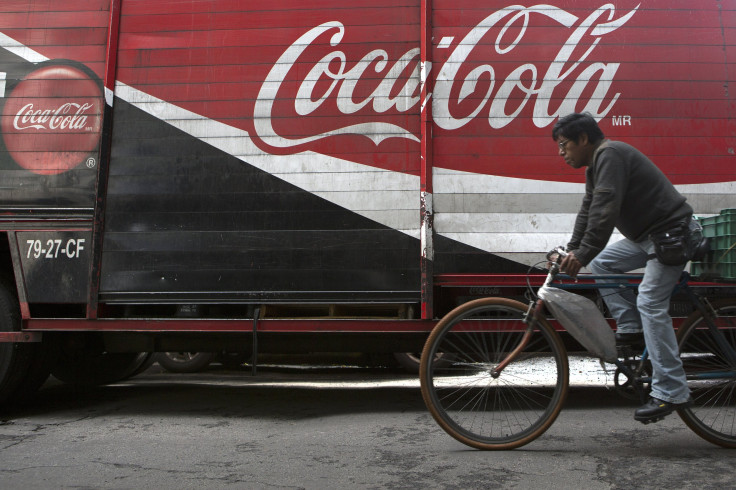 It's all been a misunderstanding blown out of proportion. It all started when Mexican authorities, in their efforts to tackle on the more than 70 percent of the population who are overweight, making Mexico the fattest nation in the world, according to a study by the UN Food and Agriculture Organization (FAO), decided to tax soft-drinks with an extra peso, or 8 cents, per liter. As a result, Francisco Garza, chief executive of Arca Continental, Mexico's second-largest Coca-Cola bottler, said in a conference call with analysts that the new tax could cause a "move to more fructose."
That small comment gave way to massive outrage from fans of Mexicoke -- how it is popularly called -- in the United States, who are loyal to the iconic glass bottle because it uses cane sugar instead of high fructose corn syrup. Garza had to rectify in a statement that Arca Continental has no plans to change the sweetener for the Coke bottles it exports. Those will continue to use 100 percent cane sugar, the statement said. The company's CEO said that the thought of using more fructose was only for drinks distributed in Mexico.
However, what most don't seem to realize is that one of the acclaimed Mexicoke's ingredients is the controversial fructose. In 2010, researchers from the University of Southern California's Keck School of Medicine tested out the ingredients in Mexican Coca-Cola available in East Los Angeles. "The Mexican Coca-Cola lists "sugar" on the ingredient list, but the laboratory did not detect any sucrose, but rather near equal amounts of fructose and glucose, results which suggest the use of [high fructose corn syrup]," revealed the researchers in their findings.
According to the Wall Street Journal, Arca Continental's HFCS-to-sugar mix for Mexican-sold soda is around 50/50, giving it marginal leeway to increase HFCS if the price is right. However, Mexico's largest soft drink bottler, Coca-Cola Femsa, uses 60 percent of HFCS to cover its sweetener needs, according to CFO Hector Treviño. He added that his bottler is at maximum capacity for HFCS and that, if anything, going forward it will buy more cane sugar-which is very cheap right now. Mexico is the world's fifth-biggest sugar producer, and domestic bottlers have their own sugar refineries. In the U.S., Coca-Cola Co. and PepsiCo Inc. switched to the corn syrup, which is cheaper, in the 1980s.
RELATED: Wellness Experts Weigh In On Mexican Coke Switch From Using Cane Sugar; Is Corn Syrup Bad For You?
© 2023 Latin Times. All rights reserved. Do not reproduce without permission.