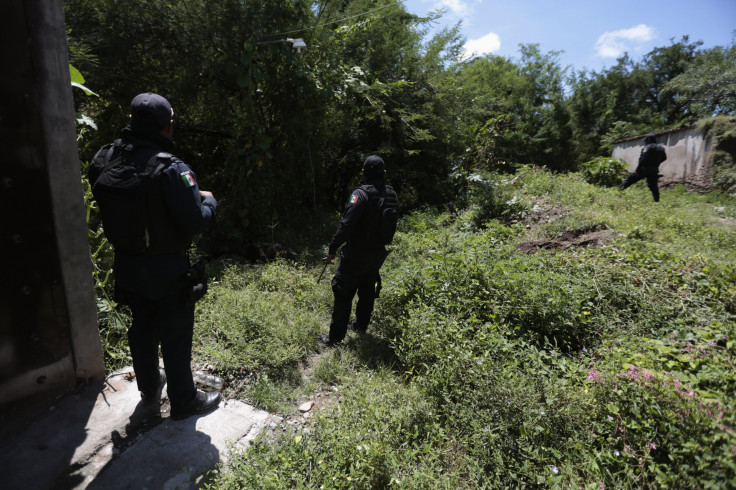 A pregnant American teenager was shot on Monday by Mexican police after her vehicle did not stop upon the order of authorities. According to El Universal, the prosecutors of northeastern Mexican state of Tamaulipas have disclosed that 14-year-old Indira Michelle Blanco Lopez Gonzalez and her baby are not in danger.
The prosecutors shared that the young girl and her friend were reportedly driving away from a convenience store — located near a bridge linking the city of Reynosa in Mexico to Pharr, Texas — when the Mexican authorities asked their truck to stop. The driver of the vehicle sped off and the police shot the tires and upon reaching the vehicle, the driver was gone and the girl was discovered with a stomach wound.
The mother of the four-month pregnant victim, Paloma Gonzalez, has a different tale to tell. According to Gonzalez, her daughter driving the vehicle to give 14-year-old Eduardo Berrones a ride. Her mother further alleges that the authorities pursued the truck, shot at it, and shot her pregnant daughter.
"She got out of the vehicle asking for help because her stomach was hurting," said her mother to CBS News through a translator. "She told them she was pregnant. Instead of helping her they shot her in the stomach."
Mexico's authorities have been under fire recently for their excessive use of violence. MailOnline reports that on Oct. 30, three American siblings and a Mexican man were found dead in Tamaulipas two weeks after they were abducted. And, of course, most recently, Mexico has been making headlines after authorities arrested 43 students and handed them over to gang members to be killed.
© 2023 Latin Times. All rights reserved. Do not reproduce without permission.