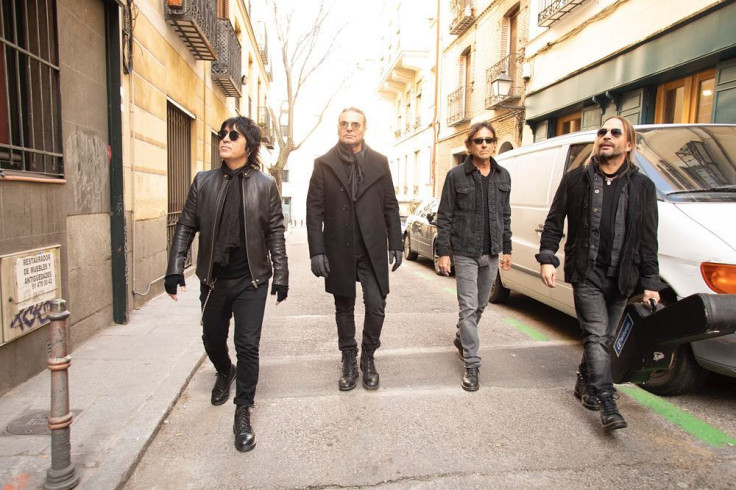 The famous Mexican pop-rock band Mana just released their new dates for their 2023 Mexico Lindo Y Querido tour.
Last year, the band was expected to be featured in 19 shows across the U.S., now eight more stops will be added, having the new tour dates to expand to 27 stops.
The tour is being produced by Live Nations and officially kicked off in on June 10th in Tijuana, Mexico.
The group released a Facebook post with their new tour dates.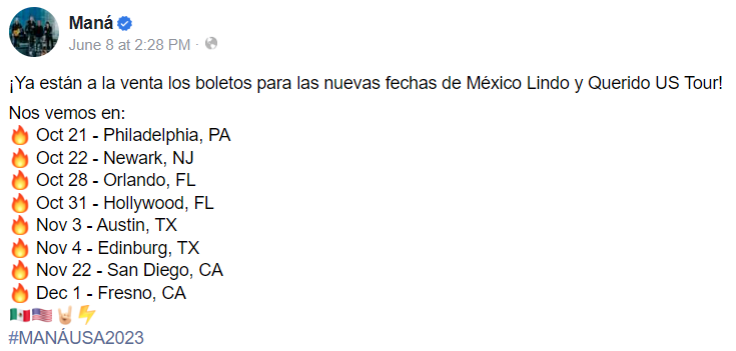 Their new tour dates added two cities in Texas, two cities in Florida, two in California and one in Pennsylvania.
One of the cities in Texas is in deep south Texas, where Mana is very popular.
Mana will be performing in the Bert Odgen Arena in Edinburg, Texas, a city where most of their population is Latinos.
"I think they are the most successful when they come here [Edinburg], we are all Latinos, so we are familiar with their songs and what type of music they bring," Mana fan and Edinburg resident said Sindy Martinez "Their music brings everyone one of us [Mexicans] together."
Sindy has traveled to Corpus Christi, Texas a trip that is almost three hours away from Edinburg just to see Mana perform.
"I am always watching them perform live," she said. "They always go to Corpus Christi and here to the Valley, so I like to go to both concerts because they are just that good."
Sindy shared with Latin Times on how she experienced Mana's true personalities during a Corpus Christi concert.
"He [Fher] is such a sweet guy!," she said. "He gave this man a shout out during the concert, because apparently him [Fher] and that man met while Fher was walking down Ocean Drive [a popular road in Corpus] and they talked and talked and that man did not realize he was talking to a popstar until the man asked him [Fher] what was he in town for, and Fher responded with 'I am here because I perform at the American Bank Center.' Fher gave him free tickets just because he appreciated the 'normal' conversation."
The new tour dates were definitely necessary! Fans now get to enjoy their music more!
© 2023 Latin Times. All rights reserved. Do not reproduce without permission.