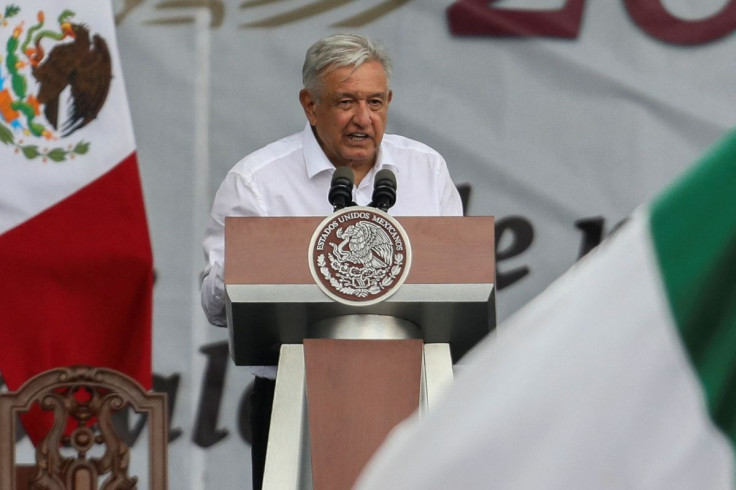 Mexican President Andres Manuel Lopez Obrador informed his Twitter followers over the weekend that he had tested positive for Covid-19 once again. It is his third time being infected.
Obrador, who suffered a heart attack 10 years ago, tweeted on Sunday that his Covid case is mild and that his "heart is at 100 percent."
According to ABC News, studies have suggested that most people in America have been infected with Covid at least once. But a growing number have been infected more than once.
About 8.5% of total Covid infections are reinfections, as per data from the New York State Department of Health.
As of October 2022, in Washington state, around 1% of all infections are reinfections.
Reinfection is caused by many factors like waning immunity and more transmissible variants, said experts. But the risk is highest for people who are more vulnerable to serious complications from coronavirus.
The Centers for Disease Control and Prevention (CDC) data (as of Mar. 19) showed the Covid-19 case rate for people who are not vaccinated was 81.11 per 100,000. It is way higher than the rate of 25.81 per 100,000 among people who have got all the shots and are boosted.
Fully vaccinated and getting the booster shot can lower the chances of getting reinfected, but studies have shown that immunity wanes after a period of time.
Dr. John Brownstein, an epidemiologist and chief innovation officer at Boston Children's Hospital, said that the reality is three years into the coronavirus pandemic, experts know that infection depends on many factors, including "prior immunity."
He noted that it is not impossible, especially over a long period of time, with "immunity waning, whether that's through infection or through vaccination."
He shared that he has seen many people with "two, three, even four times Covid infection," and they are related to "practices around masking or travel."
CDC data showed that at present, XBB.1.5, which is a subvariant of omicron, makes up the majority of new cases of Covid in America.
Another subvariant, XBB.1.16, makes up almost 10% of new Covid cases.
The variant "has one additional mutation in the spike protein, which in lab studies showed increased infectivity," said Dr. Maria van Kerkhove. She is the World Health Organization's technical lead for coronavirus.
Brownstein said that they have a concern about "being thrown a curveball when it comes to variants," and so far, they are seeing a "pretty predictable path along this omicron front." But he said that it is possible they will see something completely out of the left field that could "challenge that underlying immunity that we've had from previous infections and vaccines."
He shared that at the end of the day, having the underlying immunity is beneficial, and that "some level of immunity will provide some cross-protection to new variants."
© 2023 Latin Times. All rights reserved. Do not reproduce without permission.