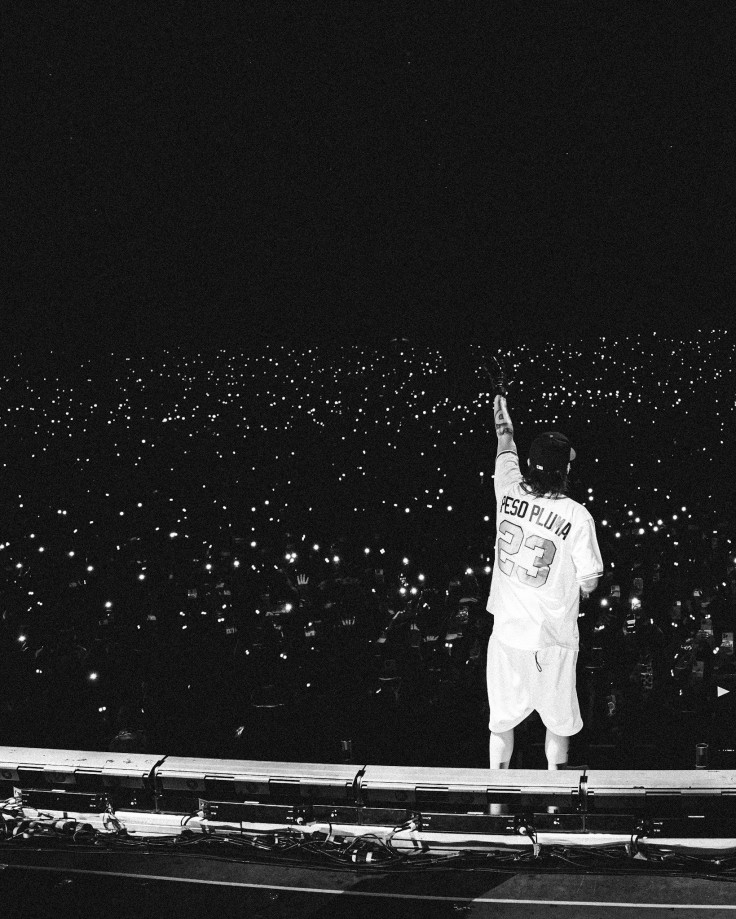 Mexican singer Peso Pluma canceled his concert, which was set to take place in Tijuana, Mexico, in October, his record label has confirmed.
The decision was reportedly made after numerous banners with red-lettered threats appeared on four major roads in Tijuana, telling the 24-year-old singer-songwriter, whose real name is Hassan Emilio Kabande Laija, not to show up on his Oct. 14 show or it would be his last.
"This is for you, Peso Pluma. Don't show up on Oct. 14 because it will be your last performance," read the banners, which were allegedly posted by a drug cartel.
Details about the origin of these banners and the motives behind the threats remain unclear.
The singer-songwriter's independent record label, Double P Records, took to social media to announce the cancelation of the show and thank fans for their support and understanding.
"Our aim is to protect the fans and the team," its statement said in Spanish. "We are canceling our show in Tijuana for the safety of everyone involved."
Tijuana has long served as the backdrop for violent clashes between criminal groups that frequently promote themselves through the musical genre "narcocorrido" or "drug ballads," which has been associated with narrative songs that chronicle the lives of drug traffickers. Several narcocorrido artists have been killed at the hands of criminal organizations.
Pluma became a global sensation earlier this year following his collaboration with the Mexican group Eslabon Armado in producing "Ella Baila Sola." The historic track achieved the remarkable feat of becoming the first-ever Mexican song to make it to the Top 5 of the Billboard Hot 100 chart. The song also secured the No.1 spot on the Billboard Global 200 rankings with more than 24 million streams, as reported by NPR.
The singer-songwriter, who performed at the MTV Video Music Awards last week, is currently on his North American Doble P Tour, following the release of his third album, "Génesis." He had previously rescheduled a series of concerts in the United States for later this fall. Pluma was set to resume his performances in the U.S. with a show in Chula Vista, California, on Sept. 30.
© 2023 Latin Times. All rights reserved. Do not reproduce without permission.