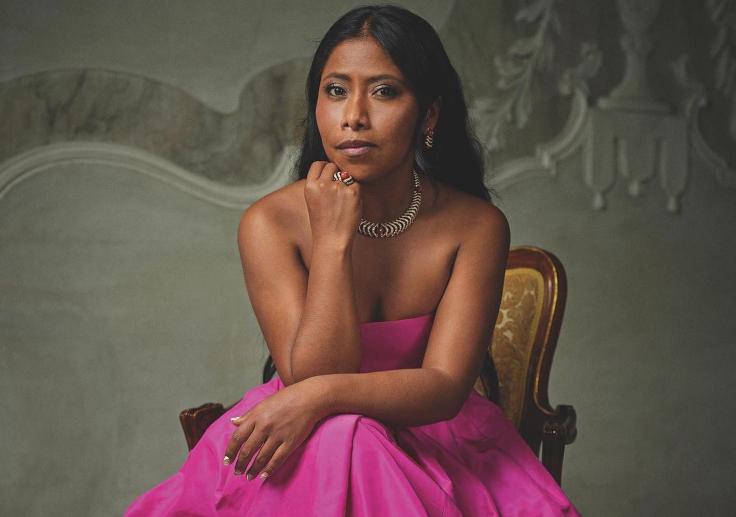 Yalitza Aparicio seems to be a figure who, since her first public appearance in the film Roma, has reached the world to break molds and taboos. First there were the frames of the American film industry, then those of Culture and Diplomacy and today, the world of fashion.
Yalitza Aparicio, the Mexican actress who gained international recognition for her performance in the film Roma, announced this week that she will become one of the new models for the fashion brand Victoria's Secret. In the Victoria's Secret Tik Tok video, Aparicio appears dressed in a nightgown from the brand, sure to break traditional beauty stereotypes with her brand landing.
"I would love for new generations to accept themselves as they are, and realize that diversity is also beautiful. Wearing Victoria's Secret lingerie makes me feel safe, unique and powerful," says featured in a white and black video.
Its inclusion as the brand's image seems like a smart move by the lingerie company, which has taken several hits in recent years; the last almost a year ago, with the three-part Hulu docu-series Victoria's Secret: Angels & Demons, an investigation that detailed the rise and fall of the luxury lingerie brand and its controversial connections between its directors and businessman Jeffrey Epstein, according to an article by Time Magazine.
Because the Victoria's Secret fashion show is set to return in 2023 after a long and silent absence of 4 years. The brand ended its famous Victoria's Secret fashion show in 2019, following controversial comments about the lack of diversity of its models and for imposing unhealthy, unrealistic and out-of-date beauty standars.
But Yalitza seems not being worried about these previous missteps of the brand, but rather about her own personal maneuver with her onboard to Victoria Secret; a transgressive step more than many others throughout his short but amazing career.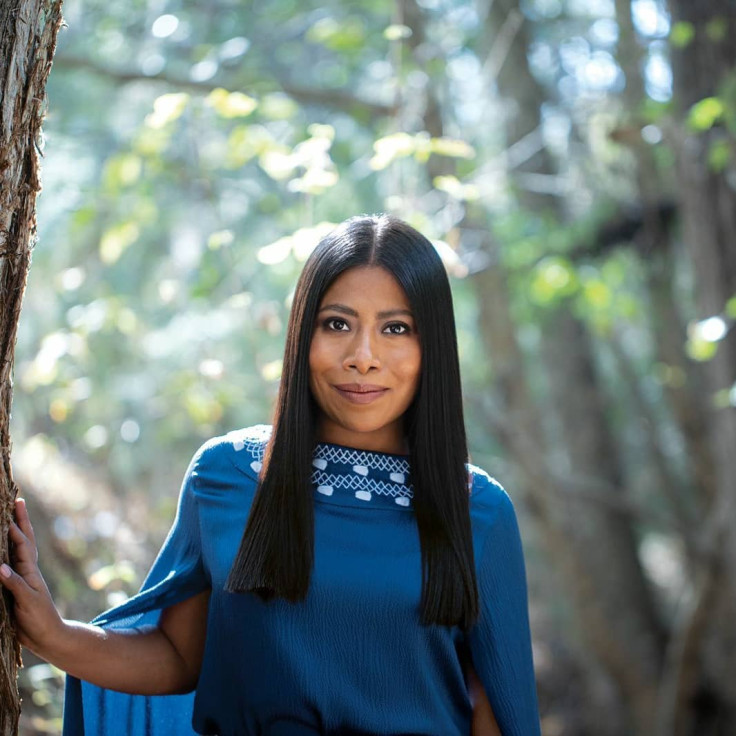 Back in 2018, Yalitza made the Mexican and North American media rustle by starring in Roma, the semi-autobiographical film by Mexican director Alfonso Cuarón, which explores female sorority in Mexican culture in the mid-20th century. Aparicio used to be a teacher who, by chance, got the role of Cleo, a Mixtec housekeeper who navigates her own social condition in the midst of the family events of a middle-class home in Mexico City. Yalitza was not only singled out at that time for having played the role of a "professional" actress without being one, but for having earned no less than a nomination for the award-winning Oscars and an instant pass to Hollywood.
But Yalitza did much more than breaking "professional" codes by occupying a role that - according to many, was deserved for a professional actress: Cuarón gave - with the role of Cleo - a direct pass to indigenous women like Yalitza, without prior notice, into the spotlight of mainstream American culture.
Of Mixtec descent and originally from Tlaxiaco, Oaxaca, Yalitza traveled around the world after conquering Hollywood, reinventing herself at every step as a flesh-and-blood Wonder Woman. From there we saw her become the portrayed figure in stablished fashion magazines covers such as Vogue and Vanity Fair, but also knew how to penned a New York Times op-ed about how the "Roma" movie changed her life and the racism she experienced after.
She also soon became the spokesperson for her indigenous women's peers, creating an unexpected sisterhood, as she was named a UNESCO Goodwill Ambassador for Indigenous Peoples. And maybe that was what the dominant culture did not forgive her, not only when she was nominated for the Oscars, but for opening the door to many more indigenous women to the right to be seen, heard and recognized.
Because behind her came many other talented women to started to be recognized by the media lens, such as María Lorena Ramírez, an indigenous ultramarathon runner, belonging to the Rarámuri ethnic group from Chihuahua and featured by Netflix "Lorena, Light-Footed Woman" Film. Also, Mexican Model Karen Vega, the first Oxaqueña model in the cover of Vogue Mexico., among many other.
Time will certainly tell if Yalitza's inclusion turns out to be the lifeline that Victoria Secret seems to be looking for its rebirth. What seems to be assured is that Yalitza will continue to follow, with her unpredictable roles and transformations, a certain path for many other sorority fellows to continue breaking necessary molds.
© 2023 Latin Times. All rights reserved. Do not reproduce without permission.