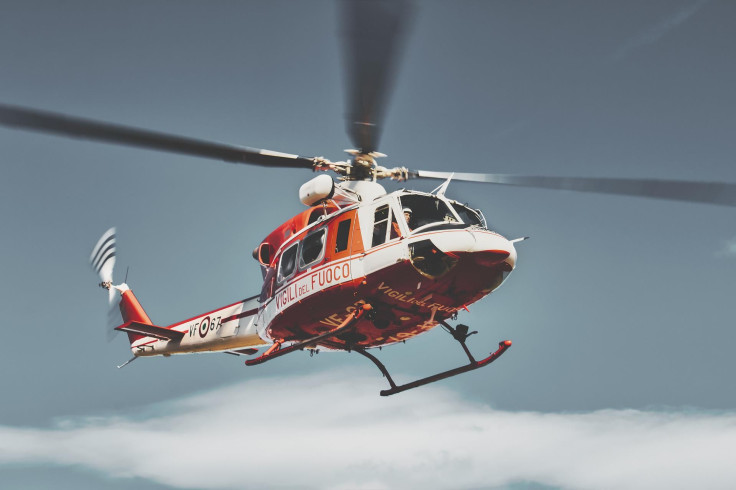 The State Security Chief of the central Mexican state of Aguascalientes and four other people were killed in a helicopter crash on Thursday, Nov. 17.
Aguascalientes state's secretariat of public security helicopter, Eagle 1, reportedly crashed near a hospital in Jesús María, Aguascalientes, Mexico on Thursday, Nov. 17. Porfirio Sánchez Mendoza, the Aguascalientes security chief, and four others including the helicopter's pilot, one captain, and two gunners, were reportedly killed in the helicopter crash, CNN reported.
"We deeply regret the death of these five men," Aguascalientes Governor Teresa Jiménez said in a press conference and extended her condolences to the bereaved.
Jiménez stated that the initial investigation indicated that the incident was an accident. She added that further investigation into the cause of the incident had begun and that she would share more details upon completion of the investigation.
She also highlighted the "heroic" actions taken by the pilot who crash-landed the helicopter in an empty lot instead of a populated area.
Sánchez Mendoza was arrested in February earlier this year when the federal Attorney General's Office opened a case against him for alleged torture. However, he was released seven months later due to a lack of evidence and returned to his job, ABC News reported.
In a similar but unrelated incident, six people were killed after a vintage helicopter crashed during a reunion for enthusiasts of historical aircraft in West Virginia on Wednesday, June. 22, as previously reported.
The Bell UH-1B helicopter, manufactured in 1962, crashed near Route 17 near Blair Mountain, in Long County at about 5 p.m. on June 22. All six passengers aboard the chopper were killed in the crash.
The crashed helicopter had been used during the Vietnam War and appears in a number of movies including "Die Hard," "The Rock" and "Baywatch."
"This is a heartbreaking time for the families, friends, and loved ones of those in the crash, and I know our entire state feels this loss. We extend our deepest condolences to the families of the victims and my staff and I stand prepared to support the Logan County authorities, first responders, and entire community during this time of need," U.S. Senator Joe Manchin said in a statement after the incident.
© 2023 Latin Times. All rights reserved. Do not reproduce without permission.