A total of 100,942 new employment were generated in Jalisco in the first ten months of the year, according to the 23,294 new jobs registered in October with the Mexican Social Security Institute.
Roberto Arechederra, the director of the Secretariat for Economic Development, said the number of jobs created formally last month is "historic" for an October in the previous 25 years.
"During this 2022, 100,942 new sources of employment have been generated, which speaks of the great dynamism of the entity and the confidence of businesswomen and businessmen," said the official (per Mexico Now).
With this number, Jalisco comes in third place nationwide in terms of employment creation, just behind Mexico City (114,470 jobs) and Nuevo Leon (103,618).
Arechederra Pacheco emphasized that 77.4 percent of the jobs produced overall in October were permanent jobs.
The industries that hired the most people from January through October of this year included transformation, which had 33,074 jobs; services, which had 25,089 jobs; construction, which had 16,034; commerce, which had 13,919 jobs; transportation and communications, which had 7,589 jobs; and agriculture, which had 5,004 jobs.
According to IMSS, workers' average daily wage in October decreased by 80 pesos to 479.90 pesos ($23.99) from 480.70 pesos in September. In October, the average monthly wage for workers was 14,397 pesos (about $719.85).
Despite the financial setback, the average daily wage showed an increase of 11.1 percent from October 2021, and the employment rate now is 4.87 percent greater than it was before the COVID-19 pandemic, IMSS said.
"As of October, in its comparison with the pre-pandemic numbers, 30 of the 32 entities show a complete recovery in employment," Gabriela Siller, an economist and director at Banco Base, told El Economista in Spanish.
According to the most recent citizen survey on employment conducted by the National Institute of Statistics and Geography (per Mexico News Daily), six out of every ten Mexicans have jobs that are considered informal and are not taken into account by the government.
The number of permanent employees among the 21.6 million Mexicans who are in formal employment, which is an increase from the numbers at the start of the pandemic, is at 86.4 percent.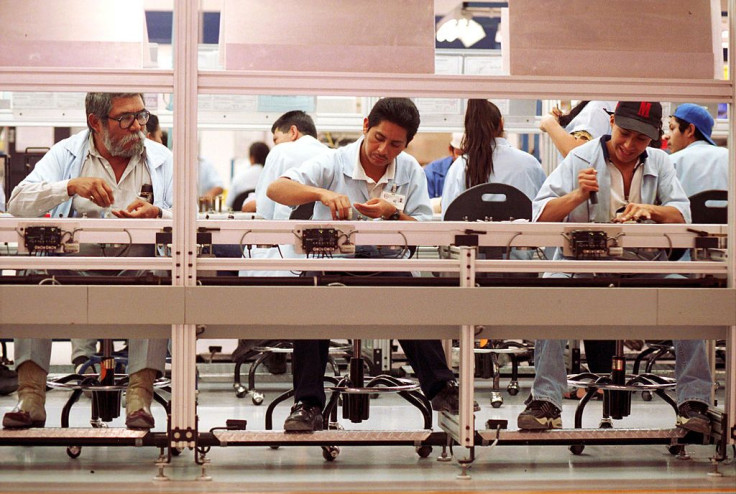 © 2023 Latin Times. All rights reserved. Do not reproduce without permission.